Who is Hoosier Grown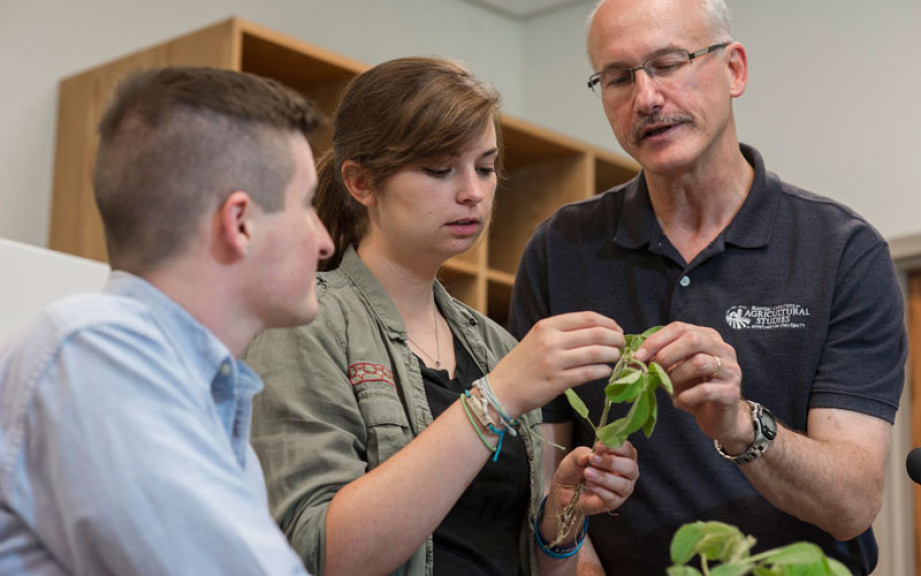 FOR RELEASE: Tuesday, March 7, 2017
Four years ago, seven students from Huntington University took on a challenge presented by Lt. Gov. Sue Ellspermann: to create a marketing plan promoting the good works of Indiana agriculture. What seemed like an unfathomable task to be taken on by a university that had no experience in agriculture turned into a success story for the years to come.
The work those students did not only proved to be the best, but it showed that Huntington University and its students understood the importance of agriculture. The Hoosier Grown campaign brought to light the impact agriculture has in Huntington County, the surrounding areas, and Indiana as a whole. This stirred in Dr. Sherilyn Emberton's mind, and she began to think of ways for Huntington University could get involved in agriculture. After a year of planning, Huntington University launched The Haupert Institute for Agricultural Studies, an agriculture program where students could receive a Bachelor of Science in agriculture business with a focus in seven areas. But the momentum didn't stop there; after a year of students, the university saw a need for more educators in agriculture, and they developed an agriculture education major within the Institute. After four years, Huntington University has provided students from across the United States the opportunity to receive an agriculture degree from a Christian university, a unique experience in itself.
As The Haupert Institute for Agricultural Studies continues to grow, the Hoosier Grown name will never be forgotten. Why? Because whether you were born in Indiana or studying agriculture in the state, we are all Hoosier Grown – working together to develop and impact an industry that is forever growing and changing. The Haupert Institute for Agricultural Studies and the students in it are all Hoosier Grown.