Huntington University offers high-quality graduate degrees and professional education challenging you to:
Engage in experiential-aimed scholarship and spiritual development. Integrate what you learn into your unique professional context. Transform the community in which you live and serve.
Graduate Admissions Contact Info:
graduate@huntington.edu
(800) 600-4888
Preparing for Ministry
Gain the skills and knowledge you need in order to enhance your ministry and mission both in your backyard and around the globe.
LifeSpring Counseling Center, a fully functioning clinic operated by the Graduate Counseling Program at Huntington University, has been awarded a $48,225 grant by The Lutheran Foundation in Fort Wayne. The funds will allow the clinic to update its recording equipment for training counselors, create two additional counseling rooms that are ADA accessible to meet increased need and to underwrite staff support for the clinic. "We are excited about the generous grant we have received from...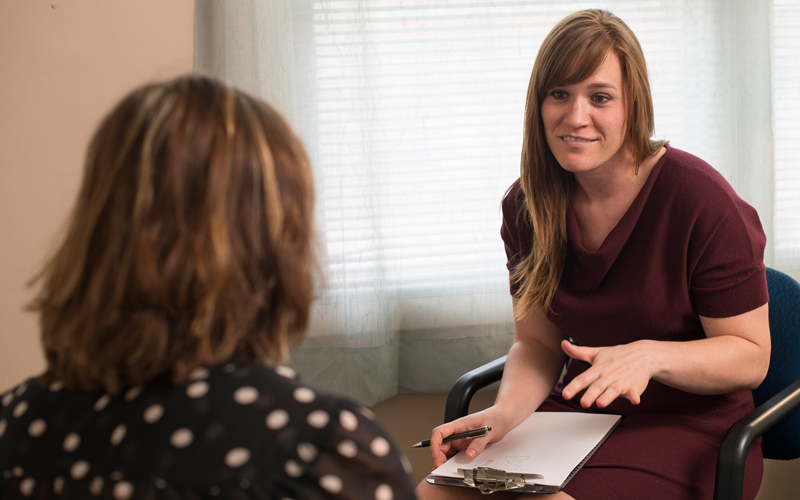 Alumni Stories
Kenneth Sylvia
With the tools given him through Huntington University's Master of Arts in youth ministry leadership program, Kenneth Sylvia has gained both practical and theological insight for his ministry. "Taking courses that are designed to help you think theologically in the midst of understanding child development in addition to having some basic counseling skills and techniques truly helps...
Lisa Wanner
Lisa Wanner of Berne, Indiana, is a full-time Master of Arts degree in Counseling student in the Huntington University Graduate School. When she isn't busy with class, homework, or her internship, Wanner works part-time at Life Matters counseling as a caseworker. There, she works with children and teenagers at South Adams Schools, linking them to services and helping them develop skills such...