Huntington University offers high-quality graduate degrees and professional education challenging you to:
Engage in experiential-aimed scholarship and spiritual development. Integrate what you learn into your unique professional context. Transform the community in which you live and serve.
Graduate Admissions Contact Info:
graduate@huntington.edu
(800) 600-4888
Preparing for Ministry
Gain the skills and knowledge you need in order to enhance your ministry and mission both in your backyard and around the globe.
Huntington University's doctoral program in occupational therapy (OTD) has been awarded a $100,000 grant from the English, Bonter, Mitchell Foundation over a period of four years. "We're thankful that the English, Bonter, Mitchell Foundation has come alongside us to support our investment in doctoral level education and in the Fort Wayne and northeast Indiana community," said Dr. Ann McPherren, vice president for strategy & graduate/adult programs and professor of...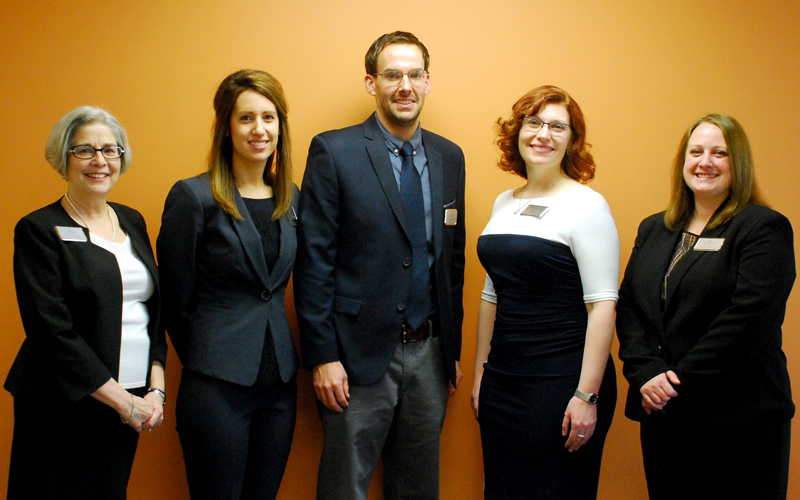 Alumni Stories
Rachel Draper
After earning her bachelor's degree, Rachel Draper entered the workforce with expectations of finding the perfect job that challenged her. She was hired at a Christian organization, but soon realized that she couldn't hold the position she desired without furthering her education. After hearing about Huntington University's Master of Arts in counseling program from a friend, she...
Matt Stephenson
Only two classes into his graduate degree, Matt Stephenson already had gained more focus and purpose in his daily work as a high school math teacher. Matt worked toward a Master of Education degree at Huntington University while teaching Algebra I and geometry at Huntington North High School. He said that financial difficulties and numerous educational programs can create distractions in...