Huntington University offers high-quality graduate degrees and professional education challenging you to:
Engage in experiential-aimed scholarship and spiritual development. Integrate what you learn into your unique professional context. Transform the community in which you live and serve.
Graduate Admissions Contact Info:
graduate@huntington.edu
(800) 600-4888
Preparing for Ministry
Gain the skills and knowledge you need in order to enhance your ministry and mission both in your backyard and around the globe.
Huntington University's doctoral program in occupational therapy (OTD) has been awarded a $100,000 grant from the English, Bonter, Mitchell Foundation over a period of four years. "We're thankful that the English, Bonter, Mitchell Foundation has come alongside us to support our investment in doctoral level education and in the Fort Wayne and northeast Indiana community," said Dr. Ann McPherren, vice president for strategy & graduate/adult programs and professor of...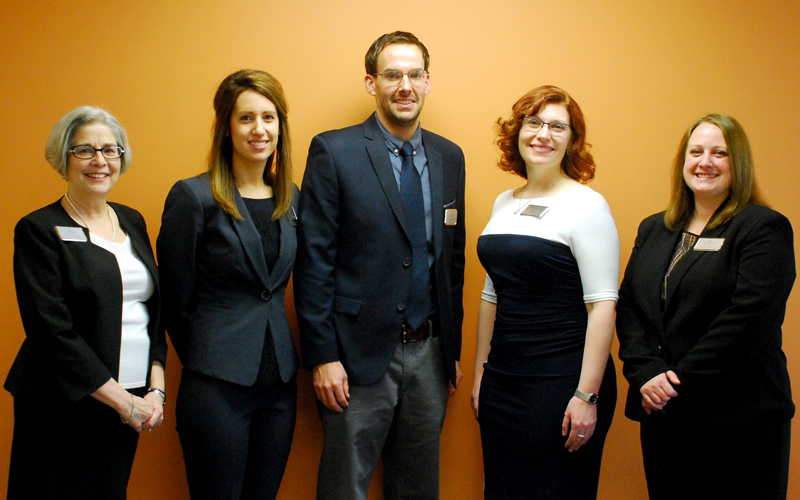 Alumni Stories
Lisa Wanner
Lisa Wanner of Berne, Indiana, is a full-time Master of Arts degree in Counseling student in the Huntington University Graduate School. When she isn't busy with class, homework, or her internship, Wanner works part-time at Life Matters counseling as a caseworker. There, she works with children and teenagers at South Adams Schools, linking them to services and helping them develop skills such...
Andrew Sebastian
Huntington University did more for Andrew Sebastian than just give him a degree. "It felt like I already had a year and a half working experience before even finishing grad school," said Sebastian, a 2012 graduate of the Master in Counseling program. Sebastian is currently a school-based counselor for the Otis R. Bowen Center in Huntington, Ind. He provides therapy for kids and their...