Huntington University offers high-quality graduate degrees and professional education challenging you to:
Engage in experiential-aimed scholarship and spiritual development. Integrate what you learn into your unique professional context. Transform the community in which you live and serve.
Graduate Admissions Contact Info:
graduate@huntington.edu
(800) 600-4888
Preparing for Ministry
Gain the skills and knowledge you need in order to enhance your ministry and mission both in your backyard and around the globe.
Huntington University's doctoral program in occupational therapy (OTD) has been ranked as the 2016 Top Occupational Therapy School according to GraduatePrograms.com.
"This is the second consecutive year that Huntington University has been recognized as the #1 occupational therapy school in the nation. The faculty and staff are committed to providing a quality education for our doctoral students in occupational therapy," said Dr. Ruth Ford, director of occupational therapy / professor…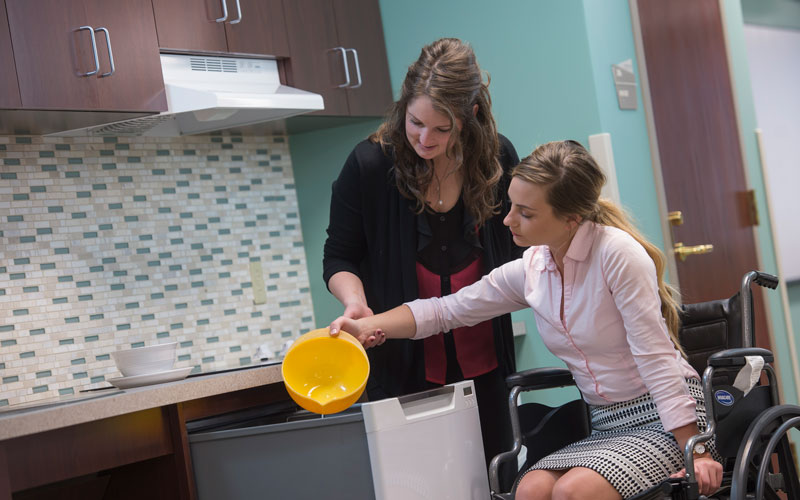 Alumni Stories
Jill Brumbaugh
It's never too late to earn a degree. That's graduate student Jill Brumbaugh's mantra. Brumbaugh, a Huntington, Ind., native, is currently enrolled in the Master of Education program at Huntington University, pursuing her degree in elementary curriculum and instruction. "The program is great," she said. "I love the hybrid class format. It's the right combination of online and classroom…
Rachel Draper
After earning her bachelor's degree, Rachel Draper entered the workforce with expectations of finding the perfect job that challenged her. She was hired at a Christian organization, but soon realized that she couldn't hold the position she desired without furthering her education. After hearing about Huntington University's Master of Arts in counseling program from a friend, she…