Huntington University offers high-quality graduate degrees and professional education challenging you to:
Engage in experiential-aimed scholarship and spiritual development. Integrate what you learn into your unique professional context. Transform the community in which you live and serve.
Graduate Admissions Contact Info:
graduate@huntington.edu
(800) 600-4888
Preparing for Ministry
Gain the skills and knowledge you need in order to enhance your ministry and mission both in your backyard and around the globe.
Christian Universities Online has ranked Huntington University's online graduate degree programs as No. 23 on its list of the Best Online Christian Graduate Schools. HU was the top Indiana school on the list. Tuition costs and the number of degree programs were used to rank the schools. Huntington University currently offers three fully online graduate degree programs with master's in global initiatives (missions), global youth leadership and pastoral leadership. The university...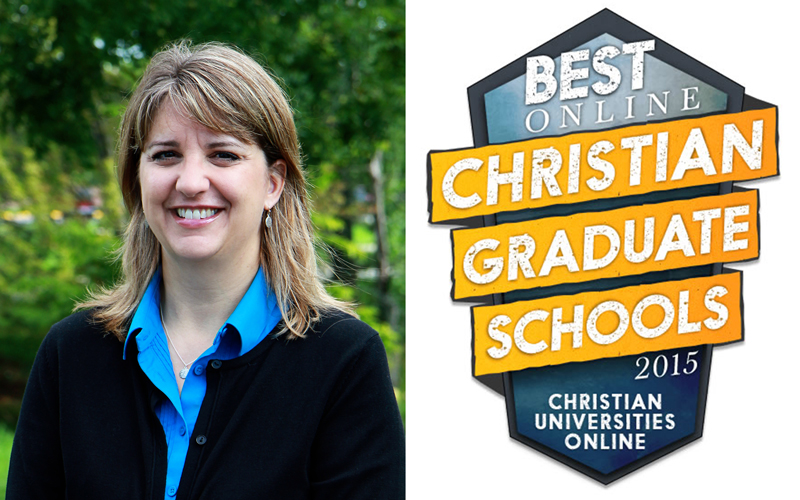 Alumni Stories
Eric Carter and Brian Leslie
It's just like in kindergarten – no one likes doing anything alone. And the idea doesn't change much when you are in graduate school. Brian Leslie and Eric Carter were two of Huntington University's four students to graduate in 2010 with the first Master of Arts degrees in youth ministry leadership. The online hybrid program prepares graduates to influence the...
Jill Johnston
After graduating from Huntington University in 2002 with a Bachelor of Science degree in elementary education, Jill Johnston began her teaching career, giving little thought to continuing her education with a master's degree. Two years of teaching, however, began to change Jill's mind. "I started to realize that I might want to further my education," Jill said....