Huntington University offers high-quality professional and graduate degree programs in Indiana and online that challenge Christian students to:
Engage in experiential-aimed scholarship and spiritual development. Integrate what you learn into your unique professional context. Transform the community in which you live and serve.
For admissions information regarding our graduate school in Indiana, email us at graduate@huntington.edu or call (800) 600-4888.
Preparing for Ministry
Gain the skills and knowledge you need in order to enhance your ministry and mission both in your backyard and around the globe.
In results released today, U.S. News & World Report has ranked Huntington University as No. 13 Best Regional College (Midwest) in the "Best Colleges 2017" guidebook. HU moved up three spots from its 2016 No. 16 ranking.
"The recent national rankings celebrate the great work being done by faculty, staff, students and alumni at Huntington University. It is an honor to be recognized by our professional peers for our efforts to provide quality educational experiences that lead to quality…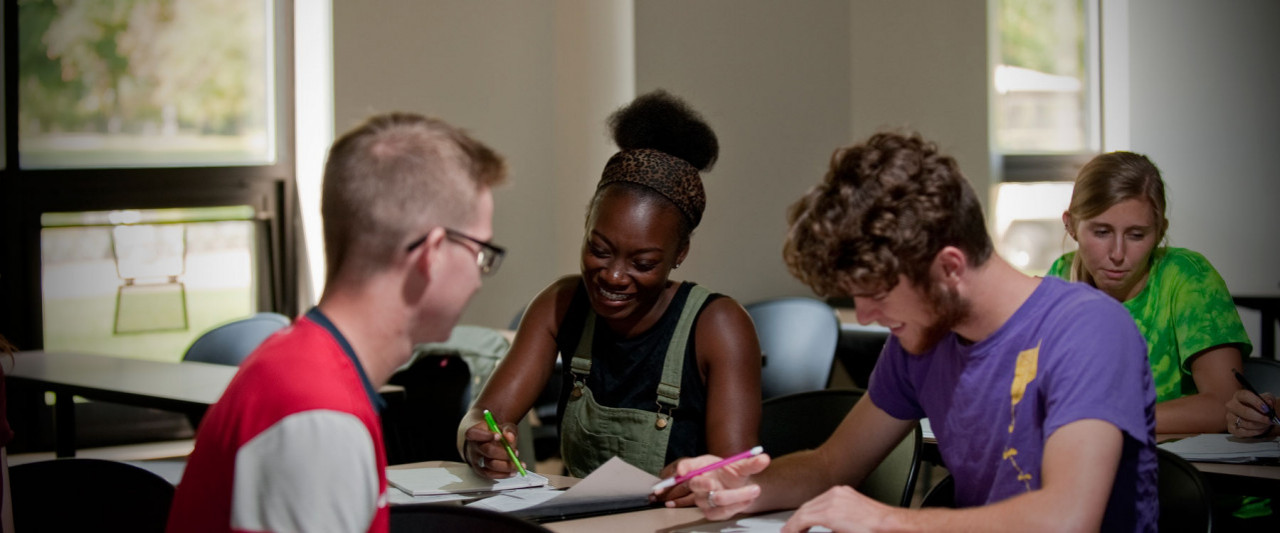 Alumni Stories
Lisa Wanner
Lisa Wanner of Berne, Indiana, is a full-time Master of Arts degree in Counseling student in the Huntington University Graduate School. When she isn't busy with class, homework, or her internship, Wanner works part-time at Life Matters counseling as a caseworker. There, she works with children and teenagers at South Adams Schools, linking them to services and helping them develop skills…
Jill Johnston
After graduating from Huntington University in 2002 with a Bachelor of Science degree in elementary education, Jill Johnston began her teaching career, giving little thought to continuing her education with a master's degree. Two years of teaching, however, began to change Jill's mind. "I started to realize that I might want to further my education," Jill said. "I talked myself out of…