Huntington University offers high-quality graduate degrees and professional education challenging you to:
Engage in experiential-aimed scholarship and spiritual development. Integrate what you learn into your unique professional context. Transform the community in which you live and serve.
Graduate Admissions Contact Info:
graduate@huntington.edu
(800) 600-4888
Preparing for Ministry
Gain the skills and knowledge you need in order to enhance your ministry and mission both in your backyard and around the globe.
Christian Universities Online has ranked Huntington University's online graduate degree programs as No. 23 on its list of the Best Online Christian Graduate Schools. HU was the top Indiana school on the list. Tuition costs and the number of degree programs were used to rank the schools. Huntington University currently offers three fully online graduate degree programs with master's in global initiatives (missions), global youth leadership and pastoral leadership. The university...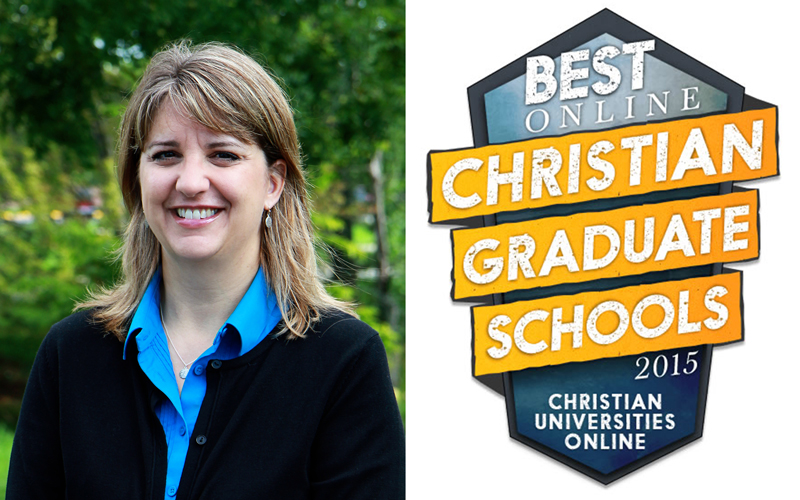 Alumni Stories
Lisa Wanner
Lisa Wanner of Berne, Indiana, is a full-time Master of Arts degree in Counseling student in the Huntington University Graduate School. When she isn't busy with class, homework, or her internship, Wanner works part-time at Life Matters counseling as a caseworker. There, she works with children and teenagers at South Adams Schools, linking them to services and helping them develop skills such...
Kyna Steury-Johnson
As a second-year graduate student from Fort Wayne, Indiana, Kyna Steury-Johnson wears many hats. While taking a full load of classes in the Huntington University Graduate School's Master of Arts in Counseling program, Kyna serves as an assistant in the graduate school as well as interning at Hope Alive in Fort Wayne as a counselor. With her full course load and work schedule, Kyna is...