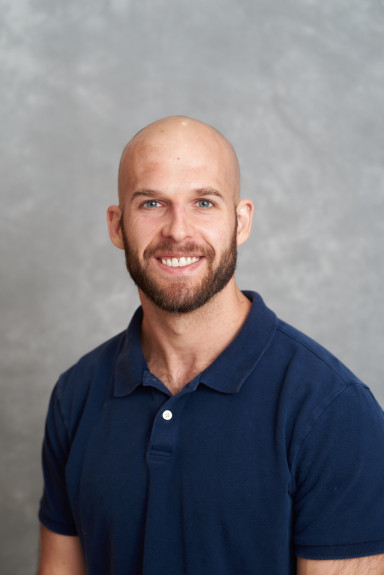 Josh Watson
Assistant Professor of Exercise Science
(260) 359-4218
jwatson@huntington.edu
Joined the Huntington University faculty in 2019.
Josh Watson teaches in the Department of Kinesiology. He worked with several sports conditioning facilities and as an assistant with a university men's golf team while earning his master's degree; Josh has since returned to his alma mater armed with an array of practical knowledge.
For Josh, exercise impacts the spiritual, relational, and emotional aspects of life as well as the physical aspect. His goal in his teaching is to help his students understand the principals of living a healthy lifestyle, as well as to equip them with the tools they need to be well rounded individuals. He also serves as head strength and conditioning coach for Men's Basketball and Baseball.
Josh grew up in North Manchester, Indiana. When he is not teaching or coaching he enjoys reading, watching soccer, exercising, and spending time with his family and friends. He and his wife, Susanne, live in Huntington with their two children.
Education
PhD from Concordia University Chicago
Master of Science in exercise science from Ball State University
Bachelor of Arts in history and Bachelor of Science in exercise science from Huntington University
Notable Experience
Strength and Conditioning GA for Men's Golf, Ball State University
OZ Strength and Conditioning
Optimum Performance Sports
Involvements
National Strength and Conditioning Association
Certified Functional Strength Coach