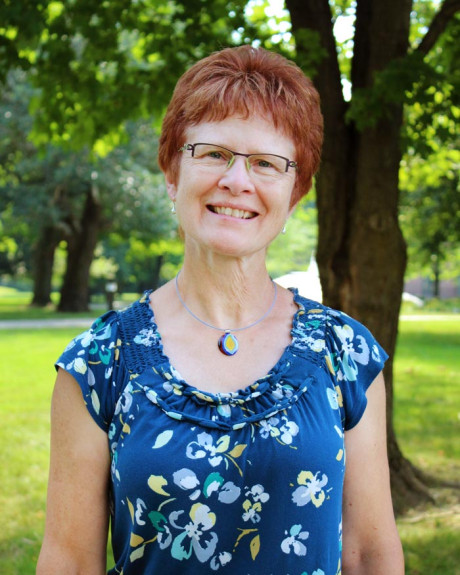 Natalie Porter
Greenhouse and Lab Manager
Natalie Porter has been the greenhouse and lab manager at Huntington University since the inaugural year of the Ware Plant Science Production Facility. She brings years of expertise in plants and landscaping to her role, including training as an Indiana Master Gardener from Purdue Extension.
Natalie's passion for plants began when she was a child. She worked in her family's landscaping business from her junior high school years and learned alongside her father — a gifted landscaper as well as an avid gardener and amateur naturalist. In 1981, she graduated from Houghton College in New York with a degree in biology and minors in secondary education and Bible. She subsequently worked in a seed physiology research lab at the Boyce Thompson Institute at Cornell University before moving with her husband, Dr. Raymie Porter, to Colombia, South America. Upon their return to the United States two years later with their two young sons, her husband completed his PhD, and her family moved to Minnesota, where they spent the next 27 years. While in Minnesota, she became a certified Master Gardener through the University of Minnesota Extension Service and volunteered frequently with local schools, as a gardening consultant, and at the U of M North Central Research and Outreach Center in Grand Rapids, Minnesota.
Shortly after arriving in Huntington in 2015, Natalie began working with Purdue Extension of Huntington County, managing the half-acre Community Garden near Huntington North High School as well as coordinating the annual Third Grade Ag Day at the Huntington County Fairgrounds. She also worked at a local retail greenhouse for a season.
When she is not on HU's campus, Natalie enjoys traveling, antiquing, reading, serving at College Park Church, or working in her own home gardens.