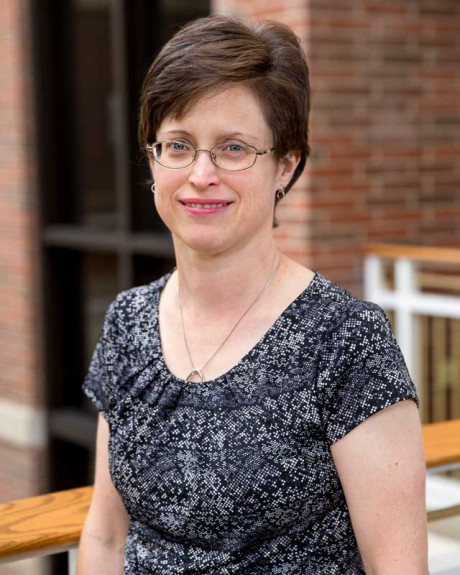 Ruth Nalliah
Professor of Chemistry and Department Chair
(260) 359-4203
rnalliah@huntington.edu

Joined the Huntington University faculty in 1995.
Dr. Ruth Nalliah leads and teaches in the Chemistry Department at Huntington University. She specializes in optical and Roman spectroscopy, porphyrin chemistry, and degradation of pharmaceutical pollutants.
As an educator, Ruth's goal is to encourage students to embrace curiosity about how the world works. She believes that understanding how things work chemically is an important key to making informed, responsible decisions about our individual and collective future and wellbeing. Ruth uses hands-on labs and works with her students on research projects to help them pursue a deeper understanding of the beauty of God's creation. By encouraging exploration in the chemistry classroom and lab, Ruth encourages students to carry that same insatiable curiosity into whatever field they choose.
Originally from Lima, Ohio, Ruth lives in Huntington with her husband, Paul, who also works at the university. Together they have two children. Outside of class, Ruth is interested in backyard astronomy and music. Those loves also influence her classroom; in the past, Ruth and Paul have co-taught a January term class on backyard astronomy.