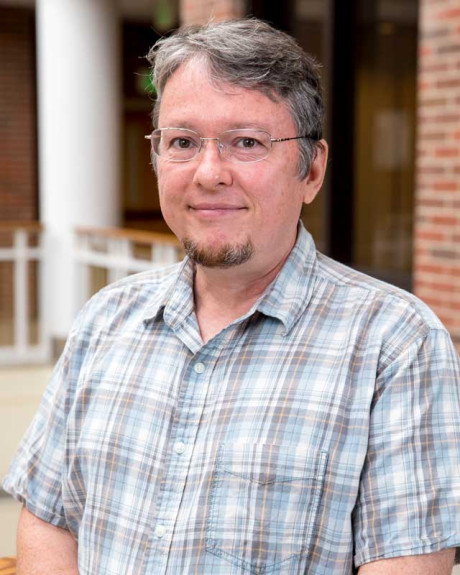 Bob Landon
Network / Broadcast Engineer
(260) 359-4274
blandon@huntington.edu
In the early part of 2008, Bob Landon received a phone call from Professor Bryan Ballinger, a previous coworker at Big Idea Productions, saying that the university for which he worked had an opening and asking if he could submit his resume for the position. Just a few months later in June, Bob accepted a position as network and broadcast engineer for Huntington University.
Starting out his career with a music degree from Palm Beach Atlantic University, Bob discovered that musicians don't eat very well and since has moved into the technology field where has had over 20 years of years of experience working in Information Technology for companies, both big and small, including IBM Global Services, Siemens Business Services, Big Idea, and IDEO. He most recently worked as a consultant in the greater Chicagoland area where he did everything from fixing computer hardware to architecting networks.
Bob leads worship on a semi-regular basis at his church. His hobbies include making music, reading good sci-fi and fantasy novels, and becoming an expert in various computer games. Bob also currently serves on the Roanoke Public Library board. He currently resides in Roanoke with his wife, his eleven children, a dog, a cat, a guinea pig, four cockatiels, a parakeet, six lovebirds, eight ducks, and several fish.