Welcome to the Forester Family!
Orientation for Spring 2018: January 28, 2018
Dear Foresters,
Welcome to your college. Sounds good, doesn't it!
The "New Shirt" feel will only last a very short time as all of our new students go through the first few days, but then it will feel more and more "yours." Maybe it has already started to feel like a favorite place to be. Someday, you will slip and call this place "home!" That's okay, we have all slipped once or twice.
As a member of our new class, we welcome you with the anticipation that together, and Christ at our center, we will make this place a place where we belong, feel welcome and are accepted.
It is our hope that you will see Christ in every class, chapel, campus event, conversation, person and times just walking around campus. We look forward to seeing God through you and seeing how God will use you here.
Orientation is an important first step in the transitioning to Huntington University. In little to no time, you will know your professors, your roommate(s), your hall mates, the HU lingo, your commuter friends, your new friends, and your academic expectations.
If you have any questions, everyone is ready to help. If I can help you personally, do not hesitate to contact me at (260) 359-4328.
Sincerely,
Scott W. Raymond
Executive Director of Student Success
Chairman of New Student Orientation Committee
PS - Want to see what's happening at HU right now? Connect with us on social media (Instagram, Facebook, Twitter) and see what student life at HU is really like!
Orientation Begins August 24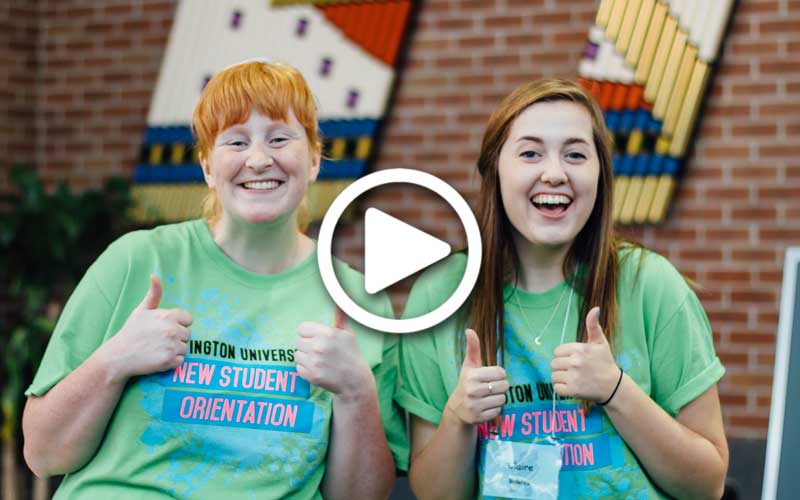 Check-in is any time between 10:00 a.m. and 5:00 p.m. (EST) in the Merillat Centre for the Arts (MCA) lobby (Need a map?). Orientation officially begins with the New Student Dedication Service at 4:00 pm. Families or loved ones are welcome to attend this service. However, due to the limited seating in the MCA Auditorium, we request that each student bring no more than two guests to the New Student Dedication. The hospitality lounge will be open in the HUB for those waiting.
Please keep in mind that attendance at Orientation is expected. If you have extenuating circumstances that make attendance impossible, please contact Scott Raymond at (260) 359-4328 or sraymond@huntington.edu.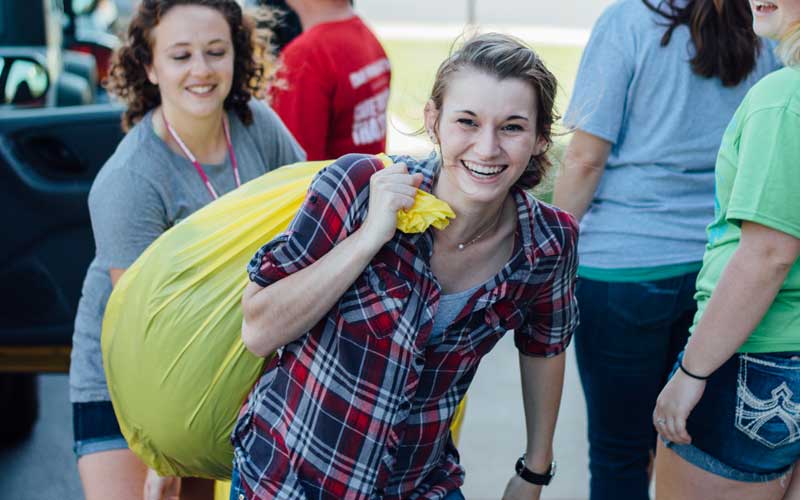 Our Alpha Mentor program is made up of your very own peers and classmates whose singular mission is to help you transition into life at Huntington University. Throughout the process of acclimating into a new school and new environment, Alpha Mentors are available to offer guidance, support, instruction, and a listening ear if you need it.
Your Alpha Mentor is a wealth of knowledge and they want to share that knowledge with you. Use them as a resource and get to know them as a friend. You won't regret it!