Welcome to the Forester Family!
Orientation for Fall 2019: August 22-25
Dear Foresters,
Welcome to your University. Sounds good, doesn't it?
As a member of our new class as first-time students, transfers, on-campus residents, or commuters, we heartily welcome you with great anticipation that together, and with Christ as our center, we will make Huntington University the single best community to learn and grow as God prepares you for today, tomorrow, and our future!
It is our hope that you will see Christ in every class, chapel, campus event, conversation, and person as you walk around our beautiful campus. Know as well that it is our hope and expectation to see you live a life of obedience to Christ with us in everything we do! And when we falter, we look forward to being a loving, caring, and forgiving academic community as we hold ourselves to His high standards.
We are working hard preparing for your arrival in August. New Student Orientation is an important first step in in your transition to Huntington University. Once on campus, even before the first day of classes, you will get to know your professors, your roommate(s), your hall mates, your commuter or residential friends, our HU lingo, and what it means to grow in Christ, Scholarship, and Service!
Please know that your Orientation is so valuable to a smooth transition that we fully expect you to become an active member in our University by attending 100% of the Orientation events. If you have a substantial need to be absent, we will fully support you. But to make sure we can do so, if you have a conflict with Orientation, or if you have any questions, please do not hesitate to contact me at 260-224-8151.
Sincerely,
Scott W. Raymond
Executive Director of Student Success
Chairman of New Student Orientation Committee
PS - Want to see what's happening at HU right now? Connect with us on social media (Instagram, Facebook, Twitter) and see what student life at HU is really like!
#ForesterNation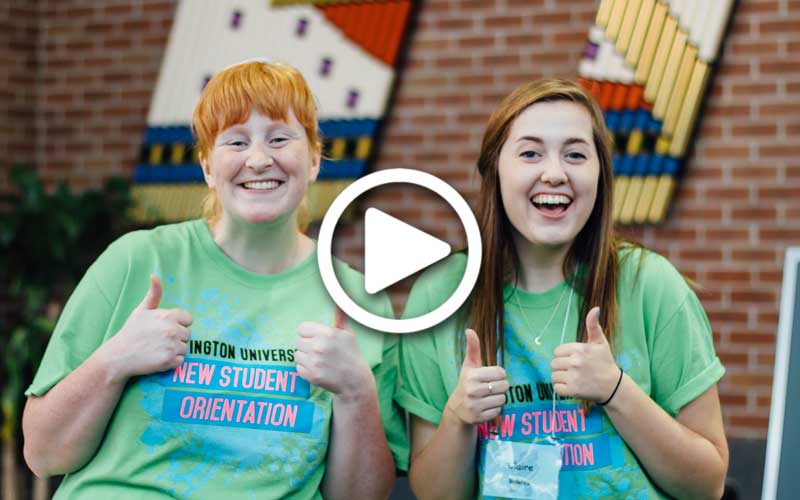 Check-in is any time between 9:00 AM and 2:00 PM (EST) on August 22 in the Merillat Centre for the Arts (MCA) lobby (Need a map?). Commuters may find it easier to attend the rest of the day's events if they check in between 1:00 PM and 2:00 PM as it should take no more than 15 minutes. Orientation officially begins with the New Student Dedication Service at 2:30 PM. Families and loved ones are welcome to attend this service. We ask that all families and loved ones leave campus between 3:30 PM and 4:30 PM so that we can start our Alpha Small Groups with all of our new students.
Please keep in mind that our new students' attendance at Orientation is expected. If you have extenuating circumstances that make attendance impossible, please contact Scott Raymond at 260-224-8151 or sraymond@huntington.edu.