A Celebration of Student Art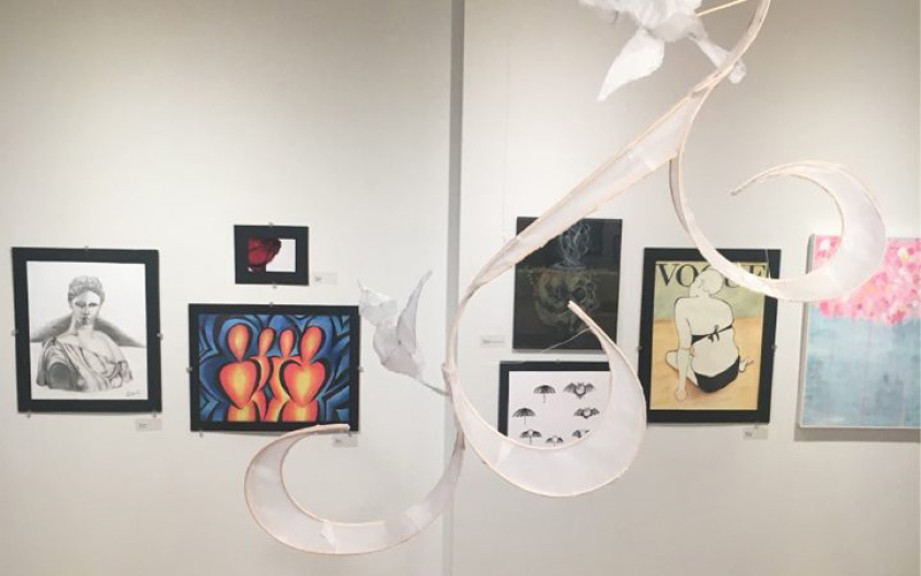 FOR RELEASE: Tuesday, April 10, 2018
The 28th Annual Juried Student Art Exhibit will be held at the Robert E. Wilson Gallery from April 9-20, 2018, with the awards reception on Saturday, April 14, 2018, from 6:00-7:30 p.m. in the Robert E. Wilson gallery. This exhibit provides Huntington University Art + Design students with the opportunity to present their work and compete for awards with cash prizes up to $250. Entries will be judged by guest juror, Seth Green, Assistant Professor of Ceramics at IPFW.
"It's beneficial for the students to have a professional artist give them critical feedback on their work and to experience the preparation of their work for a juried competition," stated Rebecca Coffman, Professor of Art and Gallery Director.
The categories for submissions include: basic 2D and 3D design, drawing, painting, digital photography, ceramics, sculpture, computer illustration, illustration, web design and graphic design. Those attending the awards reception will have the chance to see the talents and accomplishments of the Art + Design Department while enjoying refreshments.