ABLE Fundraising Event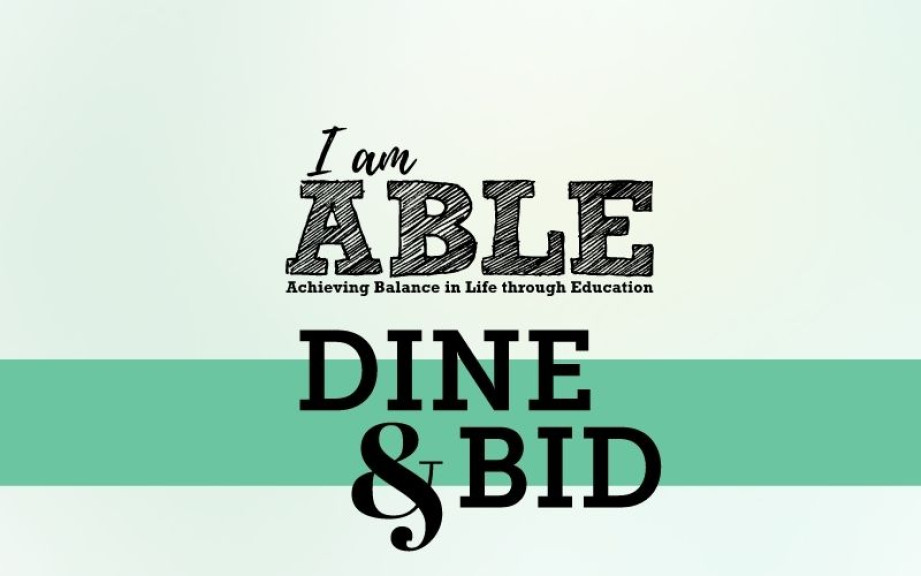 FOR RELEASE: Thursday, August 19, 2021
Huntington University's ABLE program is hosting its first annual Dine & Bid fundraising meal and silent auction on Friday, September 24. The ABLE program (Achieving Balance in Life through Education) is designed to support students with intellectual disabilities in having a college campus experience. HU is one of few universities in Indiana with a program of this kind.
"Students in the ABLE program develop their academic, daily living/independence, social skills, and job skills," said Amanda Seaman, ABLE program coordinator. "The students in the program audit college classes that they are interested in and that help them reach their future goals. The students work on daily living skills that will help them to become independent — laundry skills, cooking, budgeting, comparison shopping, and many others."
Through the Dine & Bid event, the ABLE program has two key goals: awareness raising and fundraising.
"​We would like for this event to be a chance for stakeholders, community members, and others invested in the ABLE program to see first-hand how the program is impacting the students, peer mentors, campus, and community," said Seaman.
She continued by saying that "ABLE provides so many opportunities for students to grow in independence and confidence and to create lasting relationships with other students in the program and on campus. The genuine relationships the students build with the peer mentors are such a valuable part of their experience on campus, for students and the mentors. Many past and current families would say that the program is life changing and that their student is learning skills and taking ownership of their independence journey."
To RSVP for the Dine & Bid Fundraising Meal and Silent Action, visit huntington.edu/ABLE-RSVP. To give directly to the ABLE program, visit huntington.edu/GiveToABLE.
The ABLE program provides individuals ages 18-24 with the opportunity to be part of a university campus. Students, both independently and with support from peers, attend/audit classes, work on campus, take supportive classes in understanding finances, social skill needs and independent living, and participate in extracurricular activities. The program not only supports the students with disabilities but provides an equally important opportunity for all typical students, faculty, and staff to more fully understand the potential of individuals with disabilities.
If you have questions about the ABLE program, please contact Amanda Seaman at (260) 359-4106 or at aseaman@huntington.edu.