Art on Display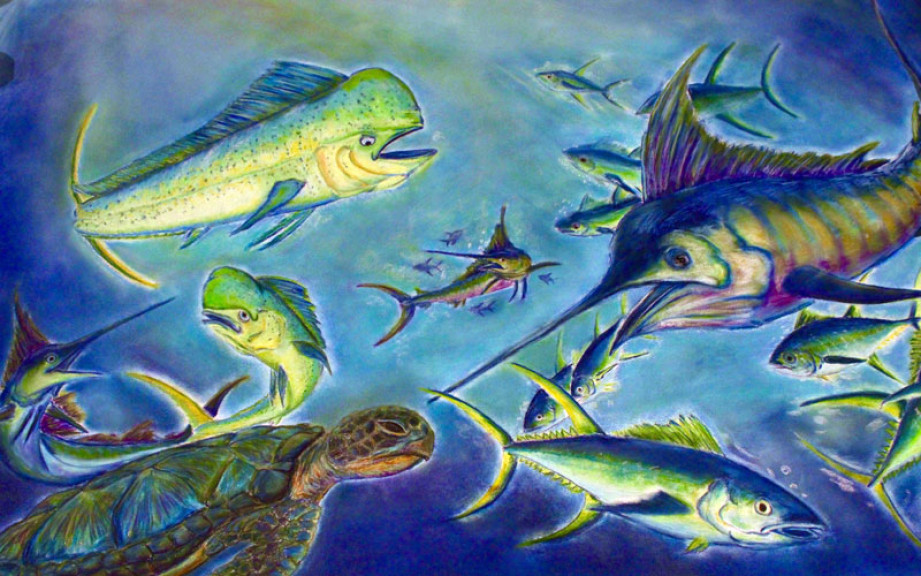 FOR RELEASE: Friday, November 16, 2018
Two Huntington University students, Isaiah Gonzalez, a graphic design major, and Jason Mitten, a studio art major, will be displaying their work at the Robert E. Wilson Gallery in the Merillat Centre for the Arts from November 12 to December 8, 2018. The artist reception will take place on Saturday, November 17, from 6-7:30 p.m.
"We are very proud of Isaiah and Jason," said Rebecca Coffman, director of the Department of Art + Design. "They both have developed bodies of work that reflect their distinctive talents and creativity as artists."
Gonzalez will be exhibiting, Elise: A Journey Through Character Creation. This work will feature six works of art created by Gonzalez, as well as a book that provides insight into the inspiration, development and thought process that went into the creation of this body of work. The second body of work that he will exhibit is his personal brand identity. It will contain material that he believes showcases his ability as an artist and graphic designer.
Gonzalez is a Chicago-based artist whose graphic design education started at Elgin Community College in Elgin, Illinois, and is ending at Huntington University. Gonzalez has been the recipient of awards such as Basic Vocational Specialist: Adobe Creative Suite with High Honors and Huntington University's Visual Art Performance Award.
Mitten will be exhibiting a mixed media installation entitled Catch of the Day. In this body of work, Mitten uses the theme of marine life as an analogy and symbolic self-portrait to take the viewer on a journey down an impassioned road of life's experiences of loss, hope, anger, and perseverance. Mitten is a native of Huntington.
For more information regarding the exhibit please contact Rebecca Coffman. The exhibit is organized and circulated by the Department of Art + Design and Huntington University.