Cochran New Huntington University Chief of Police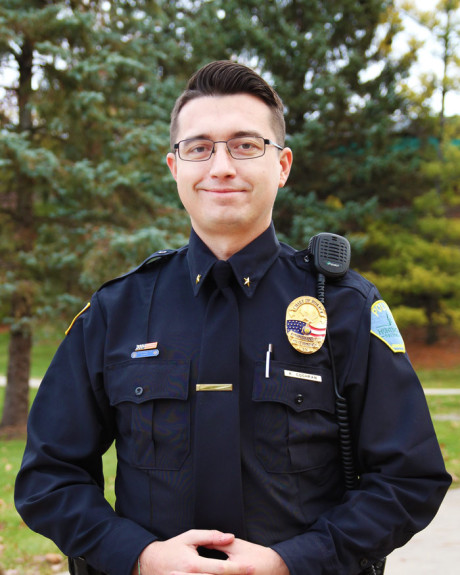 FOR RELEASE: Friday, November 22, 2019
Huntington University is pleased to announce the hiring of Keirsh Cochran as chief of campus police and security. Cochran returns to Huntington University only one month after accepting the 2019 Young Alumnus Award during Homecoming Weekend.
After receiving his bachelor's degree in broadcast media from Huntington University and starting his career as a broadcaster, Cochran joined the Fort Wayne Police Department in 2015. He holds a Master of Public Administration degree and was awarded a meritorious service citation in 2017 from the Fort Wayne Police Department.
"We are so pleased to have Keirsh as our chief of campus police," said Dr. Ron Coffey, vice president for student life. "His experience as a Fort Wayne police officer and his philosophy of 'community' police work made him a great choice for HU. Also, as an alum of HU, Keirsh has great understanding of the University and its constituents."
Cochran is a third-generation law enforcement officer with a strong family background in law enforcement administration. He looks forward to bringing his natural talents and skills in law enforcement to the Huntington University Police Department (HUPD).
"My vision for the HUPD is to develop an approachable and service-minded police department," said Cochran. "I plan to utilize community-oriented policing strategies to connect with students, faculty and staff in a way that promotes trust and familiarity. We can stop crime before it starts with a positive community partnership."
In addition to overseeing campus safety and security through a team of campus police officers, Cochran will teach in the University's criminal justice program and has plans to grow the program.
"The opportunity to shape the next generation of Christian police officers is something I am especially excited about," said Cochran.