Annual 5K Now a Chipped Race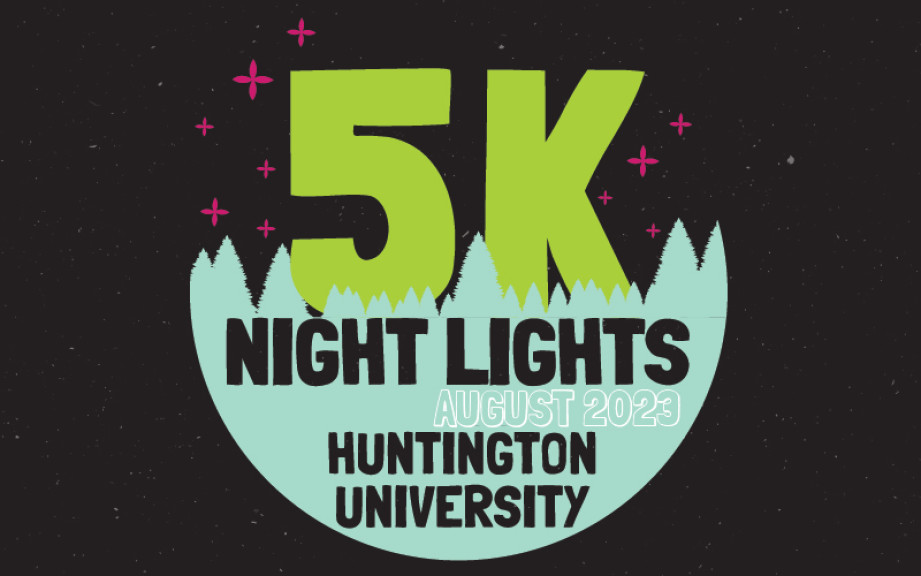 FOR RELEASE: Wednesday, May 24, 2023
The third annual HU Night Lights 5K is scheduled for Friday, August 25, with check-in beginning at 8:00 p.m. and the 5K beginning at dusk. Once again, participants in the 5K are encouraged to deck themselves out with glowsticks (provided), reflectors, and lights. In addition to the usual fun that this evening provides for Huntington University's home campus and the Huntington community, this year the event will add a new element: the 2023 HU Night Lights 5K will be a chipped race.
Most 5K races are timed, but a chipped race is different. When a race is chipped, your official time does not begin until you actually cross the starting line and ends when you cross the finish line. Runners and walkers can know it is an actual race with the time recorded automatically with accurate results.
"The nighttime race idea came from a local runner, Susan Zahn. She thought having a nighttime race would be different enough to attract runners from a wide area," said Kay Schwob, senior director of development at Huntington University. "We've held the Night Lights 5K the past two years just timing it, and with good attendance, but we wanted to chip it this year to encourage additional runners to try a road/cross-country run."
Schwob also pointed out the value that this 5K brings to the community as part of Forester Orientation at Huntington University, stating that this event is a way for students who are new to HU and the City of Huntington to see the community come together in celebration and support.
"We've worked hard to make this a 5K for everyone," said Schwob. "It's challenging for those who want to push themselves and it's fun for those who just want to be a part of the experience. And whether you are there for a challenge or fun or somewhere in the middle, there are glowsticks for everyone!"
Registration for this event opens on June 1 and runs through August 4 to guarantee an official Night Lights 5K shirt. Otherwise, registration is available until 12:00 p.m. on the day of the race. Registration is $25, and registration is required to participate. Runners and walkers are welcome.
All proceeds go toward the Hometown Grant, which provides up to $2,500 annually to any aspiring Huntington University student from Huntington County.
Questions about the Night Lights 5K or the Hometown Grant can be directed to Kay Schwob at kschwob@huntington.edu or (260) 359-4382.