"Elegies of Unrest" Comes to Wilson Gallery at HU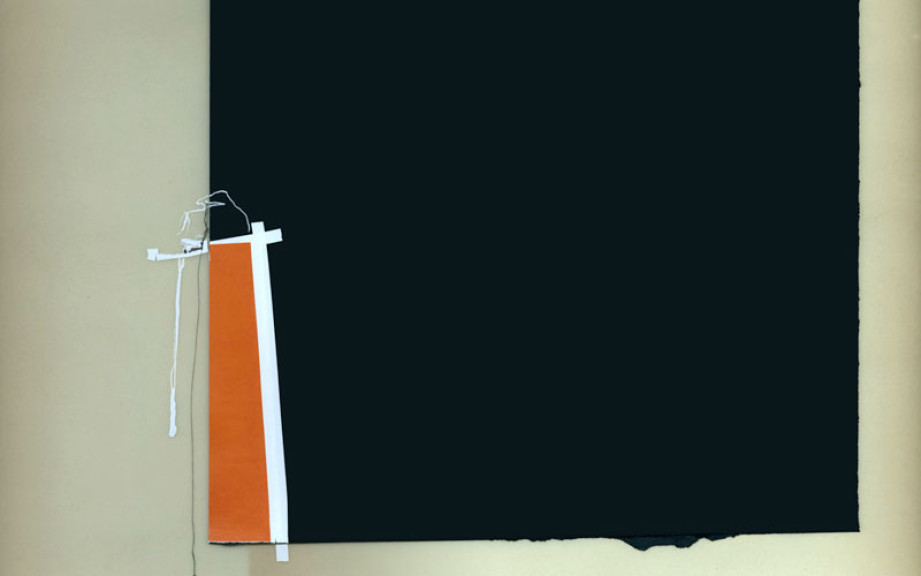 FOR RELEASE: Tuesday, September 3, 2019
"Elegies of Unrest," a collection from mixed media artist Justin Johnson, will open the 2019-20 exhibit season at the Robert E. Wilson Art Gallery later this week. The Robert E. Wilson Art Gallery is located in the Merillat Centre for the Arts at Huntington University.
Johnson's exhibit will include such works as "Elegy to James Foley near Raqqa," a collage created with white out and vellum, and "Nimrud," a collage of Sharpie ink, graphite, charcoal, white out and acrylic.
"We are excited to start our gallery season with current works by Justin Johnson," said Barb Michel, associate professor of art and gallery director. "Justin is a northeast Indiana artist and has exhibited extensively in the region. His work includes special elements of interest, including thought-provoking abstract ideas, and combining mixed mediums in compelling ways. He is a great artist for our art students to learn from, as well as the rest of the HU community."
"Elegies of Unrest" will be open to the public from September 5 to October 8, 2019. The gallery is open from 9:00 a.m. – 4:00 p.m. Monday-Friday.
Johnson will speak about his work during a gallery reception in the Wilson Gallery on September 13 beginning at 6:00 p.m. He will also be giving the second Forester Lecture of the semester on his work at 7:00 p.m. on September 25 in Longaker Recital Hall, located in the Merillat Centre of the Arts. Both the gallery reception and the Forester Lecture are free and open to the public.