Eurydice: HUTC Presents a Modern Take On a Classic Myth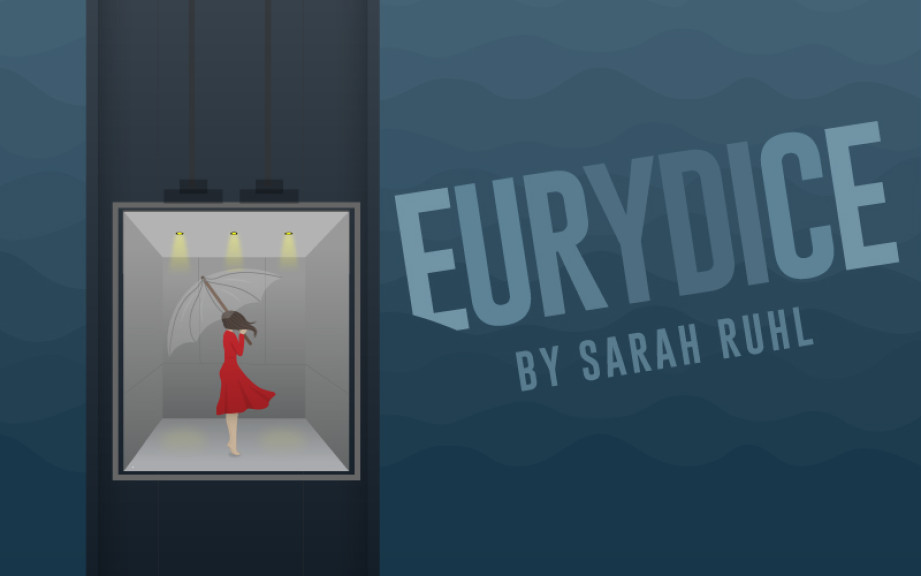 FOR RELEASE: Monday, February 25, 2019
The Huntington University Theatre Company (HUTC) is proud to present "Eurydice," a luminous retelling of the ill-fated love story between Greek mythological characters Eurydice and Orpheus.
When Eurydice unexpectedly dies on her wedding day, she journeys to the underworld, where she is reunited with her father but struggles to remember her lost love. Imaginative, poetic and profound, audiences will be left to ponder the power of love and loss and the unmistakable pains and joys of memories reclaimed and forgotten. Written by multi-award-winning playwright Sarah Ruhl, "Eurydice" is a modern take on a classic tale told entirely from the heroine's perspective.
Returning to the Huntington University stage is guest director Adam Sahli. Sahli is a freelance director and actor previously based out of Minnesota. "Eurydice" is the second play Sahli has directed at Huntington. He received a Bachelor of Arts in musical theatre from Northern State University and a Master of Fine Arts in theatre direction from Minnesota State University, Mankato. He is an associate member of the Stage Directors and Choreographers Society. Sahli is currently serving as adjunct professor of theatre at Huntington University; he has also served as an adjunct professor of acting and directing at Minnesota State University.
Professionally, he has worked with GREAT Theatre in Minnesota, Berkeley Repertory Theatre (including working with Anna Deavere Smith and John Leguizamo) in California, and Guthrie Theatre (working with Peter Rothstein) in Minneapolis, Minnesota. Sahli is the development director for Audiences Unlimited, Inc., in Fort Wayne.
"From Ovid to Anouilh, Cocteau to Weill, or Haydn to Stravinski, [Eurydice] is often told by a male and for a male centric character. Sarah Ruhl's adaptation turns this paradigm upside down," said Sahli of the writer's unique take. "Ruhl uses Eurydice as a metaphor for her own story, that of a female protagonist."
This "turning the tables" take on a classic myth make perfect sense, as Eurydice is from a genre of theatre called Magical Realism. Within this genre the themes of the piece are intended to be elusive.
"In this theatrical realm we feel we are standing at the edge of the world, and the slightest nudge sends us tumbling into a dreamscape," said Sahli.
Though, perhaps, a love story at face value, the story of Eurydice is meant to allow the audience to explore theme of societal relationships and family dynamics. The HUTC invites you take a journey with Eurydice and Orpheus to the underworld and back again.
"Eurydice" opens on Thursday, February 28, at 7:30 p.m. in the Studio Theatre of the Merillat Center for the Arts. Additional shows take place on March 1, 7 and 8 at 7:30 p.m. and March 2 and 9 at 2:00 p.m. and 7:30 p.m. Tickets are available at the HU Box Office or online: Adults, $13; Seniors, $11; HU Faculty and Staff, $10; HU Students, $5.