Faculty Releases Audiobook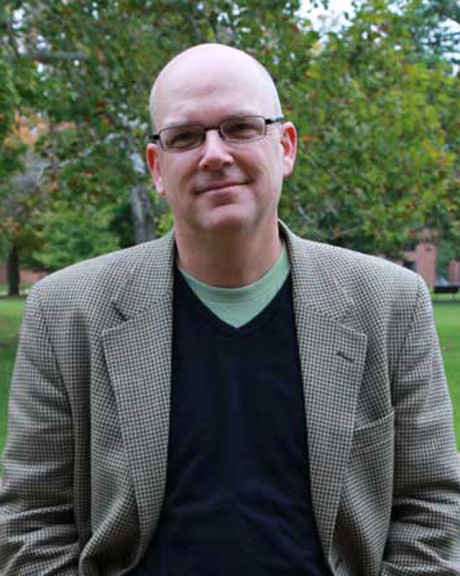 FOR RELEASE: Wednesday, July 1, 2020
HUNTINGTON, Ind. —Dr. Jeff Webb, professor of history at Huntington University, has published a new lecture series, Benjamin Franklin: Made in America. The audiobook is now available on Apple Books.
"I'm passionate about this topic because Benjamin Franklin is perhaps the most 'relatable' figure from early American history," said Webb." He started out in life as a modest tradesman and worked hard to achieve success."
Webb has studied Franklin since graduate school and taught Franklin's autobiography in U.S. history courses for 20 years. The Benjamin Franklin: Made in America series has been in development for six months, with the professional audio recording of the lectures over the course of a week in May.
Besides seeing Franklin as a relatable historical figure, Webb goes on to explain that Franklin was "also a pretty funny guy who liked to socialize and to travel. He didn't finish school or go to college but he's one of the smartest Americans who ever lived because he spent time reading and discussing the big ideas with his friends. When he came across a problem, he studied it intensely and tried to come up with workable solutions. He always tried to improve his community and to bring people together to make necessary changes. Finally, because he had such an active mind, he was willing to hear people out and change his thinking, most famously in the case of slavery and the rights of African Americans, but also on other issues as well."
Benjamin Franklin: Made in America is published by Learn25 and is available through Apple Books at books.apple.com. The series is narrated by Dr. Jeff Webb and was released this month.
Huntington University is a comprehensive Christian college of the liberal arts offering graduate and undergraduate programs in more than 70 academic concentrations. U.S. News & World Report ranks Huntington among the best colleges in the Midwest, and Forbes.com has listed the university as one of America's Best Colleges. Founded in 1897 by the Church of the United Brethren in Christ, Huntington University is located on a contemporary lakeside campus in northeast Indiana. The nonprofit university is a member of the Council for Christian Colleges and Universities (CCCU).