Feature Film Premieres at Huntington University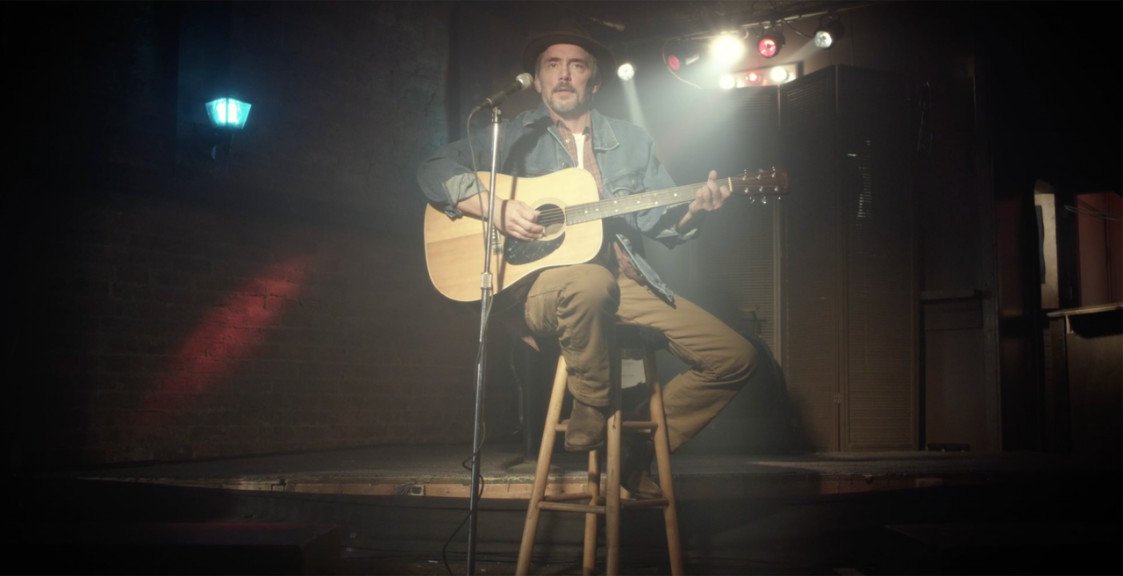 FOR RELEASE: Wednesday, April 5, 2023
Huntington University will host the premiere for its first feature film, Wayfaring Stranger, on April 20 in the Merillat Centre for the Arts on the University's home campus. Wayfaring Stranger was written, directed, and produced by Huntington University and Forester Films LLC. HU is the first private university in Indiana to produce a feature-length film, and there are only a small handful of public universities that do this kind of work.
Filming began May 16, 2022, and ran through June 10, 2022. More than 30 Huntington University film students and 15 professional crew members worked side by side with over 50 extras and a dozen SAG actors during the film shoot, including Stephen Baldwin (The Usual Suspects) and Bethany Lind (Ozark).
The film is based on the true story of the Clark family. Set in 1970s rural America, a 12-year-old pastor's son and his family befriend a middle-aged, broken-down country singer who helps the boy embrace his musical calling and the pastor build a new church. Former country singer Glenn Frank becomes a part of the Clark family by secretly teaching young Lance to play the guitar and working side-by-side with Pastor Doyle, all while wrestling his demons of alcohol abuse. His untimely death brings the community together to finish the project and unite a new church family.
Check out the trailer!
Premiere Date & Location
April 20, 2023, at 7:30 p.m., doors open at 7:00 p.m.
Huntington University
Merillat Centre for the Arts, Zurcher Auditorium
2303 College Avenue
Huntington, Indiana 46750
Tickets are free but required and are available at huntington.edu/BoxOffice.
The feature film premiere follows a special dinner event sponsored by Ambassador Enterprises. The event, Our Roots Run Deep: 125 Years of Christ, Scholarship, and Service, is an invitation-only event that will feature entertainment by modern a cappella music group Luminos and a silent auction courtesy of local and regional sponsors and supporters.