HU Alum appointed by U.S. State Department for English Language Fellow Program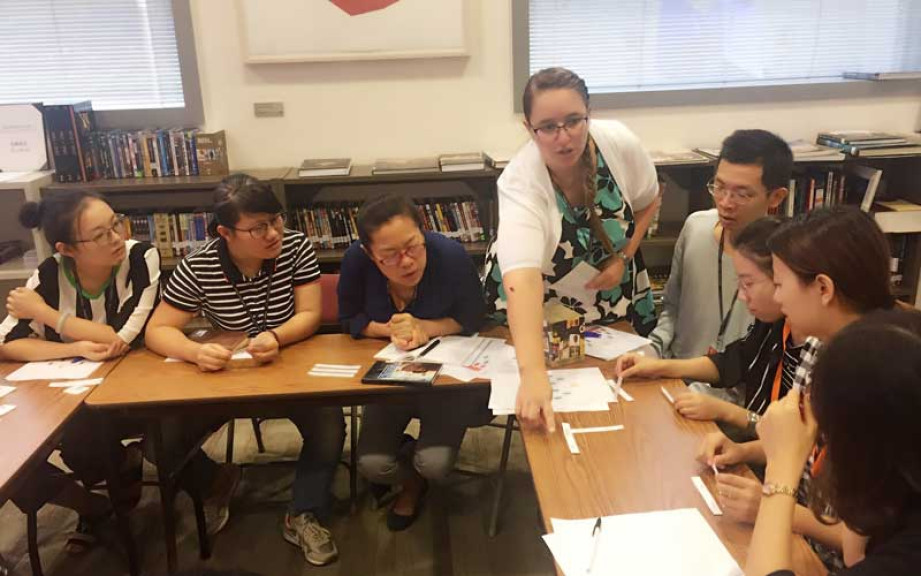 FOR RELEASE: Tuesday, November 28, 2017
Huntington University announced that the U.S. Department of State has selected Shushan Richardson for a 10-month English Language Fellow project, training English teachers abroad. Richardson will be spending the year at South China Normal University in China.
Richardson graduated from Huntington University in 2016 with a master's in education in Teaching English to Speakers of Other Languages (TESOL). She is among only 140 U.S. citizens selected for the 2017-2018 English Language Fellow Program. At the 2016 International TESOL Convention, Richardson was privileged to present a poster on English studies. The U.S. Department of State had a large display and information sessions about the English Language Fellow Program and Richardson applied.
"God has opened doors for me and the Fellow program is an amazing opportunity that will enable me to serve Him in new ways, but I would not have been qualified for the opportunities without the training that I received at HU," stated Richardson.
Since 1969, the English Language Fellow Program has been a premier international exchange program that allows experienced American English teachers to enact meaningful and sustainable changes in the way that English is taught abroad. Through projects developed by U.S. Embassies in more than 80 countries, Fellows conduct teacher training, teach English, develop resources, and organize events and conferences. These projects are challenging and the teachers selected represent the best of the U.S. TESOL community. In return, the program provides professional development opportunities to help participants experience different cultures and build skills that can greatly enhance their TESOL careers back home. TESOL scholars and educators are also sent abroad to help build relations between the United States and other countries.
"It is an honor to have one of our TESOL graduates serving as an English Language Fellow in China. Teachers of English are often viewed as ambassadors of their cultures, countries, language, and more," said Shoshannah Hernandez, Huntington University's Director of the Institute for TESOL Studies. "This opportunity puts Shushan in an official role as a representative of our country and our university. We are proud to have her represent us through teaching English and training other teachers during this year as a Fellow."