Hernandez Elected President of the CELEA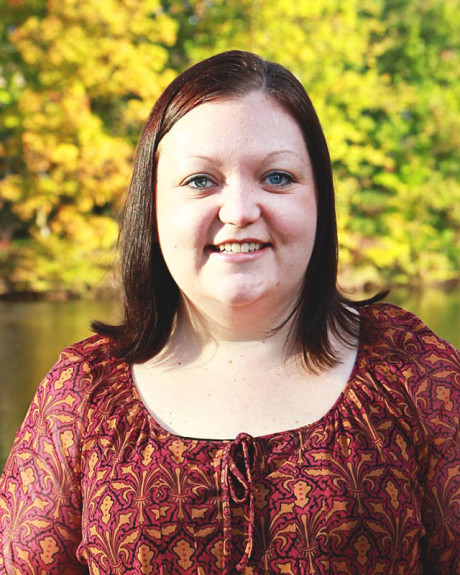 FOR RELEASE: Thursday, June 14, 2018
Huntington University is pleased to announce that Shoshannah Hernandez, Director of the Institute for TESOL Studies/Associate Director of Global Studies, has been elected president for the Christian English Language Educators Association (CELEA). CELEA is an association for individuals who have a common interest in teaching English to speakers of other languages (TESOL) and who share a common belief in Jesus Christ. The association has enabled Hernandez to find fellowship within her field and see a greater vision for Christians in TESOL.
"CELEA provides a connection for teachers internationally to strive for excellence in our own teaching – to represent Christ well to our students – but also represent Christ well to our colleagues in the field," said Hernandez.
Hernandez graduated from Huntington University in 2003 with a bachelor's degree in math education. She moved to China to teach English at Liaocheng University shortly thereafter and earned her Master of Arts degree in TESOL from Azusa Pacific University. After living and teaching in China for four years, Hernandez returned to the United States and worked as an International Student Specialist and ESL Instructor for Xavier University in Cincinnati. Five years ago, Hernandez returned to Huntington and has been teaching mathematics and Chinese at Huntington North High School as well as teaching in the Institute for TESOL Studies at HU.
With such a diverse teaching background that stretches across the globe, Hernandez understands the unique challenges educators face in both secular and Christian environments.
"I know it can be difficult to figure out how faith intersects with professionalism in either setting," said Hernandez.
Her new role at CELEA will include a three-year term: one year as president elect, one year as president, and one year as past president. In addition to continuing the work previous boards established, Hernandez anticipates expanding resources and community for CELEA members through online tools. She plans, for example, to establish a new professional learning network through the TESOL International Association that would connect CELEA to a larger international TESOL organization and open up opportunities for new faith and teaching discussions.
Hernandez's passion has always been balancing her faith and her professionalism within the field of TESOL. This election has given her the opportunity to facilitate support for Christian educators as they build communities that cross borders and teach with excellence as witnesses for Christ.
"It's an honor to be a part of an organization," said Hernandez.