HU announces largest enrollment in school history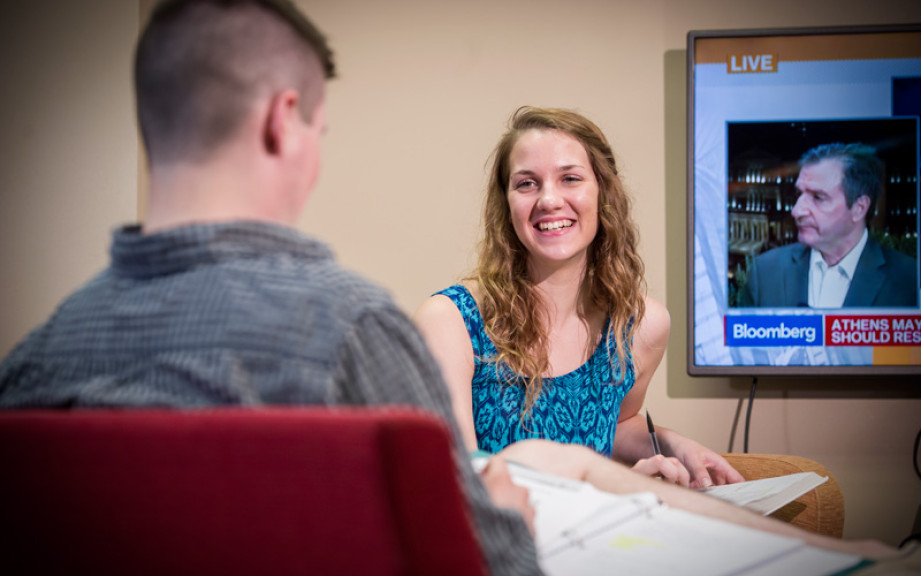 FOR RELEASE: Thursday, September 22, 2016
Huntington University has released its official numbers and fall 2016 marks its largest enrollment ever at 1,300 students.
There are 916 residential campus undergraduate students, 85 students enrolled in professional programs, and 299 graduate students. Total enrollment for these programs comes in at 1,300 students, up 27 students from 2015.
"We are excited about each one of the 1,300 students who are investing themselves at Huntington University. Whether it's a recent high school graduate or a doctoral student, we count it a privilege to be part of the transformation that takes place in their lives through their education," said Daniel Solms, vice president for enrollment management & marketing.
Also enrolled are 48 international students. With the launch of the Haupert Institute for Agricultural Studies in 2015, there are now 25 agribusiness majors, nine of which are first-time freshmen. Another area to note is there are 34 new students in the Doctorate of Occupational Therapy program for an overall total of 98 students.
"We are particularly pleased that graduate students from around the nation are choosing us because of our excellence in advanced levels of education," stated Dr. Ann McPherren, vice president for strategy & graduate/adult programs / professor of business and economics. "They recognize that a graduate degree from a university that blends faith, knowledge and practice is a valuable component in their life-long learning journey."