HU Arizona Garners 26 Rocky Mountain Emmy Student Production Award Nominations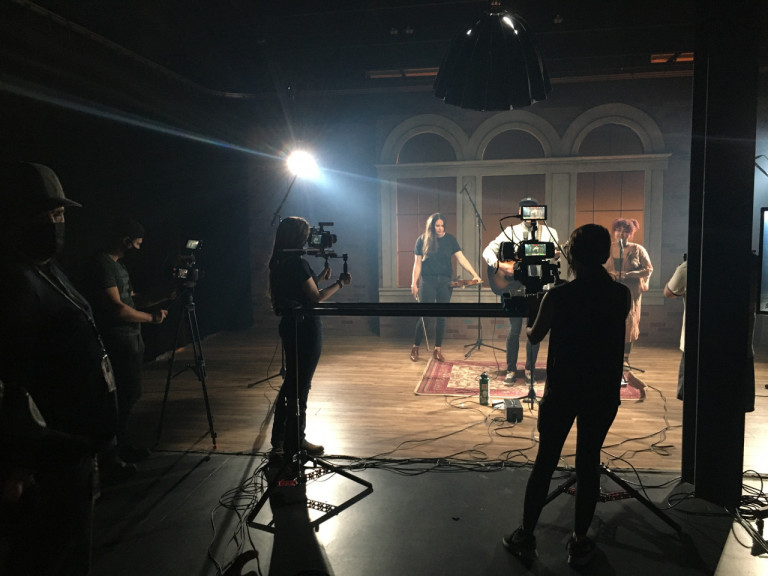 FOR RELEASE: Thursday, October 7, 2021
Huntington University Arizona is pleased to announce that 26 student projects have received nominations for the 2021 Rocky Mountain Emmy Student Production Awards. This is the largest group of Student Production Award nominations HU Arizona has received to date.
"For a University the size of HU Arizona to garner 26 nominations is truly incredible," said Jeff Berggren, director of Arizona operations. "This is only the fifth year of Rocky Mountain Emmy nominations for HU Arizona, and we are beyond thrilled by the list of nominees. These students are so creative and talented, and their work is so dynamic; I'm blown away."
This is the second or third nomination for some of the HU Arizona students. In fact, last year Olivya Bryant and Chloe Caufield were Rocky Mountain Emmy Student Production Award recipients for College Commercial and College Short Form, respectively.
Students whose projects were nominated include Olivia Bryant, Chris Blackford, Alex Payan, Cheyanne Glazier, Alex Kennedy, Realiti Ibsen, Alexa Bland, Kesmine Hickman, Xander Williams, Casey Davis, Trace Avey, Tatyanna Keller, Kenny Gondales, Chloe Evans, Chloe Caufield, Sam Dorcey, Lisette Perez, Wilson Hickman, Cody Cea, Maddy Ingram, Nathan Holt, Laurel Zeiler, Pepe Sifuentes Nunez, and Alexis Lopez.
To see a full list of nominated projects, visit the Rocky Mountain Emmy website. The winners of the Rocky Mountain Emmy Student Production Awards will be announced in early November.
Huntington University Arizona opened its doors in 2016, welcoming students seeking a degree in digital media arts. Since that time, students have created regionally and nationally awarded work, including ADDY awards, BEA Best of Fest awards, and Emmy Student Production Awards. The 30,000-square-foot building houses bachelor's degree programs in animation, film production, broadcast media, and graphic design. The facility features film and TV studios, high-end computer classroom/labs, private editing suites, a state-of-the-art TV control room, a Foley pit, a host of EFP and cinema cameras, and lighting gear for student production work.