HU Film Students Invited to Hobnobben Film Festival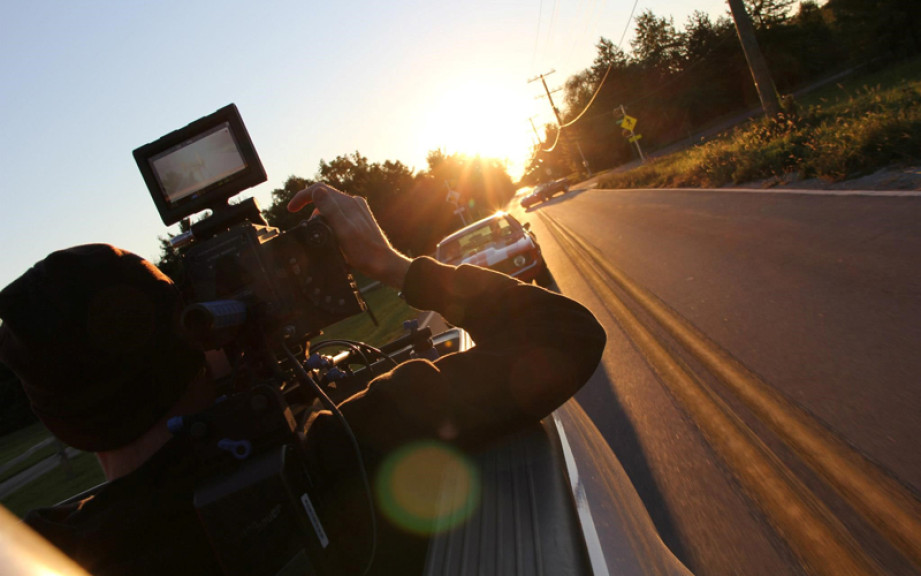 FOR RELEASE: Friday, June 10, 2016
Huntington University's Digital Media Arts Department is being represented by five student films at the Fort Wayne Hobnobben Film Festival. The festival's Hobnobben Student Highlights will take place at the University of Saint Francis Performing Arts Center on Friday, June 17, at 5:00 p.m.
"We are so proud of our film and animation students who have produced such creative films and documentaries this year. Having them showcased in this film festival is a real honor and demonstrates the professional work coming out of our DMA program," stated Dr. Lance Clark, professor of digital media arts and associate dean of the arts.
The Hobnobben Film Festival is a multi-day, multi-venue film festival, presented by the Cinema Center, a nonprofit film organization. This year's festivities will take place from Thursday, June 16, through Sunday, June 19. The festival will focus on local, regional, national and international filmmakers, as well as episodic and serialized television pilots in honor of Fort Wayne's own Philo Farnsworth who perfected the invention of the modern television. The cost of admittance to Hobnobben Student Highlights is $10. For more information on the Hobnobben Film Festival, visit hobnobben.org.
Huntington students who are showcasing their work include:
Adam Konger (South Whitley, Indiana), Mason Bowen (Defiance, Ohio), & Evan Matteson (South China, Maine) for The Villa Dakota Effect
Adam Konger (South Whitley, Indiana) for Hyde Books
Jonathan Kane (Kendallville, Indiana), Brian Farrell (Batesville, Indiana) & Aaron Giltner (Fort Wayne, Indiana) for Do Not Go Gentle
Marissa Pruet (Norman, Oklahoma) for Parachutes
Kayla Mitchell (Loveland, Ohio) for Akemi and Tarou
Along with premiering its student's film projects, Huntington University is a sponsor of the four-day event.