HU/Purdue Offer Veterinary Nursing in Huntington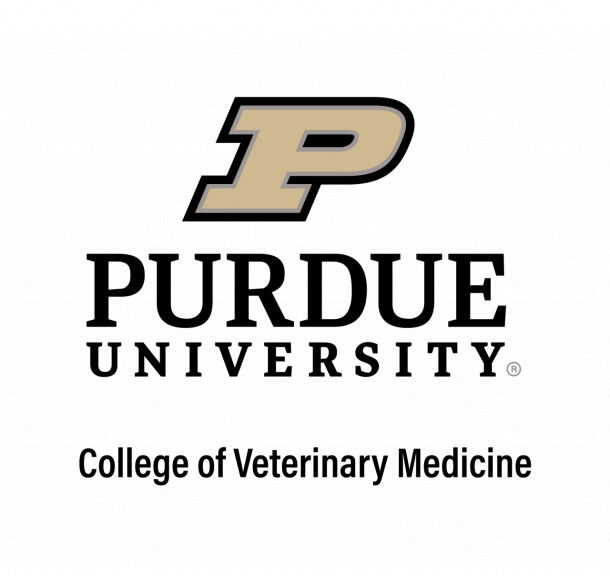 FOR RELEASE: Monday, January 30, 2023
Purdue University's established Veterinary Nursing Distance Learning (VNDL) program will now be available through Huntington University as part of an agreement between Purdue and Huntington universities. Graduates of the program will earn two degrees in four years: a Bachelor of Science in Animal Health from Huntington University and an Associate in Applied Science in Veterinary Nursing from Purdue University.
With interest and career opportunities growing in the veterinary nursing field, this concurrent dual degree program allows interested students to fast track their career onsite at HU by combining Purdue's strong VNDL program with HU's Christ-centered approach to agriculture and animal health.
"The intimate educational setting of your Huntington University experience combined with the individual attention you will receive as part of Purdue's Veterinary Nursing Distance Learning (VNDL) program will prepare you for future success in an animal related field," said Chad R. Brown, DVM, Director of Veterinary Nursing Programs and Clinical Associate Professor. "The combination of a Bachelor of Science degree in Animal Health and an Associate of Applied Science degree in Veterinary Nursing creates multiple career pathways in areas such as veterinary medicine, research, education, pharmaceutical companies, and the animal agriculture industry."
This new program, which is officially part of Huntington University's Haupert Institute for Agricultural Studies, has had wide support from HU's ag faculty and the Institute's Ag Advisory Council.
"[This opportunity] is the next step for HU's Ag program," said Rex (R.D.) Schrader, II, President, CAI of Schrader Real Estate and Auction Co., Inc. and member of the Haupert Institute for Agricultural Studies Ag Advisory Council. "This program provides prospective students with a little different environment than they may experience at Purdue and it ties well with Huntington University's Ag program and the addition of the Don Strauss Animal Science Education Center that was recently constructed. It's exciting that there is going to be a school here locally that can help serve our marketplace."
Key program details include:
The program will launch officially in the fall of 2023. Applications are being accepted for the program now.

Through this concurrent dual-degree program, students will take in-person classes on Huntington University's home campus and online classes in the Purdue University College of Veterinary Medicine Veterinary Nursing Distance Learning (VNDL) program.

Students will work alongside a community of peers on HU's campus and have access to a local veterinary nursing advisor. In addition to traditional in-person and online coursework, students will complete mentorship hours.

Purdue University's Veterinary Nursing program has been American Veterinary Medical Association (AVMA) accredited since 1976 and is one of four AVMA accredited veterinary nursing programs in the country affiliated with a college of veterinary medicine.

Indiana and most states require credentialing for veterinary technicians. Credentialing requires passing the Veterinary Technician National Examination (VTNE) and registering with the Indiana Professional Licensing Agency. Purdue's veterinary nursing students have a 90-95% first-time pass rate on the VTNE.
Students enrolling in this special dual-degree program will be enrolled as a full-time student at Huntington University. This program is set up to be completed in four years; however, students will be enrolled year-round. During the summer term, students will primarily be enrolled in mentorships working on completing specific skills necessary for veterinary nursing. Mentorships will/can be completed at area veterinary clinics or practices, and some will also be completed on the Huntington University campus utilizing the Don Strauss Animal Science Education Center and the Three Rivers Farm.
Huntington University is a comprehensive Christian college of the liberal arts offering award-winning graduate and undergraduate programs in more than 70 academic concentrations. Founded in Huntington, Indiana, in 1897 by the Church of the United Brethren in Christ, Huntington University has over a century of experience educating graduates who are ready to impact the world for Christ through scholarship and service. The nonprofit university operates at three academic locations, including the original home campus in Huntington, a doctoral program in occupational therapy location in Fort Wayne, Indiana, and an undergraduate and doctoral program location in Peoria, Arizona. Online programs are also available. Huntington University's home campus offers 17 men's and women's athletic programs, and the university is a member of the Council for Christian Colleges and Universities (CCCU).
The Purdue University College of Veterinary Medicine seeks to advance global animal and human health and well-being through excellence in learning, discovery, and engagement. Serving as a major referral center for the diagnosis and treatment of animal diseases, the college is a hub providing education and clinical experience for students. Faculty also research both animal and human health, with an emphasis on animal welfare science and the human-animal bond; infectious diseases and immunology; cancer; neuroscience; and musculoskeletal biology and orthopedics. The college is one of only a few nationally that educate all members of the veterinary team, with programs leading to the doctor of veterinary medicine degree and bachelor's or associate degrees in veterinary nursing, as well as internships and residencies for specialty training, and graduate degree programs in Basic Medical Sciences, Comparative Pathobiology, or Veterinary Clinical Sciences. For more information visit www.vet.purdue.edu.