HU student accepted into prestigious Fulbright Program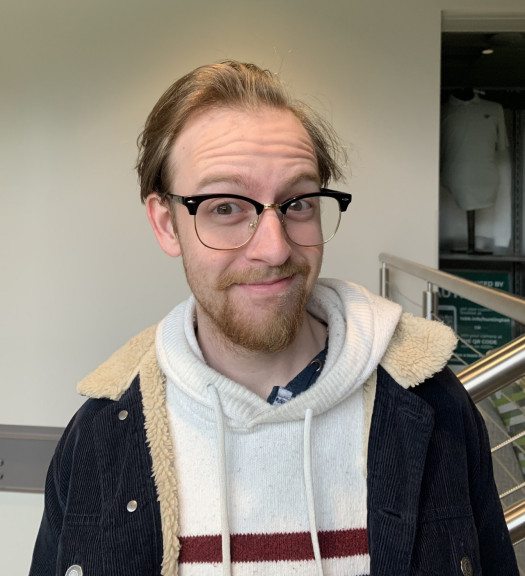 FOR RELEASE: Tuesday, April 5, 2022
Zachariah Lail, a junior psychology major at Huntington University, has accepted a paid research internship with the Fulbright Program in Toronto, Canada, for the summer of 2022.
"It's exciting being able to be the initiator of an entire research project, being able to watch the process of it going from nothing to something, seeing it expand and grow into something substantial and that I can actually present," Lail said about the Program's opportunities.
During his grant experience, Lail, like all Fulbrighters, will meet, work, live with and learn from the people of his host country, sharing daily experiences. His responsibilities this summer will consist of assistance in the lab, data analysis and co-authoring research papers.
"Zach has always been an ambitious student," said Dr. Becky Benjamin, associate professor of psychology at Huntington University. "This past year I've seen him show skills needed to lead a project. For this work, you have to be flexible and willing to compromise while also having a vision and taking initiative. Zach doesn't just wait for people to tell him what to do. He wants to learn and takes the opportunities to do that. I think these are the qualities that make him a good fit for the Fulbright internship."
Since its inception in 1946, the Fulbright Program has provided more than 400,000 students, scholars, teachers, artists and other professionals — chosen for their academic merit and leadership potential — with the opportunity to forge lasting connections, counter misunderstandings and help people and nations work together toward common goals. The Fulbright Program is funded by an annual appropriation from the U.S. Congress to the U.S. Department of State, and it is managed, coordinated, and overseen by the Bureau of Educational and Cultural Affairs. Participating governments and host institutions, corporations and foundations in more than 160 countries and the United States also provide direct and indirect support.