HU students bring original plays to the stage in TBD: To Be Devised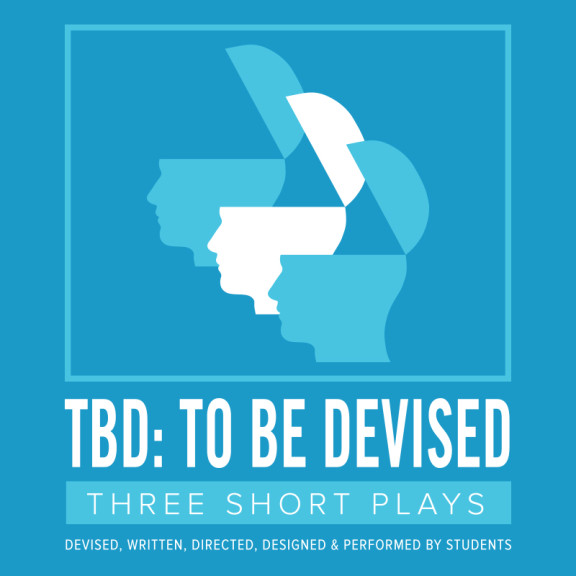 FOR RELEASE: Wednesday, April 13, 2016
Huntington University's Theatre Department, in association with the student-led Entice Theatre Company (ETC), is gearing up for this season's final production, TBD: To Be Devised.
TBD consists of two original one-act plays written by HU's own students, as well as a one-act comedy written by an established playwright. All three plays are directed, designed and performed by HU students.
The Brothers Grimm Spectaculathon, written by Don Zolidis and directed by senior Trenidy Laine, is an uproarious romp that takes the audience through several classical fairy tales, with a refreshing, comedic twist.
Name, Age, Occupation is written collaboratively by students who took a J-Term playwriting course. The head writer is sophomore Alora Nichole, and it is directed by junior Amber Zangari. The story centers on a young woman raised by a single mother struggling with her desire to discover the identity of her absent father.
Reminiscence, written by senior Jordan Gregory and directed by senior Halli Stewart, focuses on Alzheimer's disease and its profound impact upon those it affects.
Performances take place on April 28-29 at 7:30 p.m., and April 30 at 2:00 p.m. and 7:30 p.m., in the Studio Theatre, located in the Merillat Centre for the Arts on Huntington University's campus. All three one-act plays will run each performance.
For tickets, contact the Box Office at (260) 359-4261, open Monday through Friday from 1 p.m. to 4 p.m.
For more information on TBD: To Be Devised and other upcoming productions, check out the Huntington University Theatre Company Facebook page or visit the website at www.huntington.edu/theatre.