HU to Dedicate "Tree of Life" Sculpture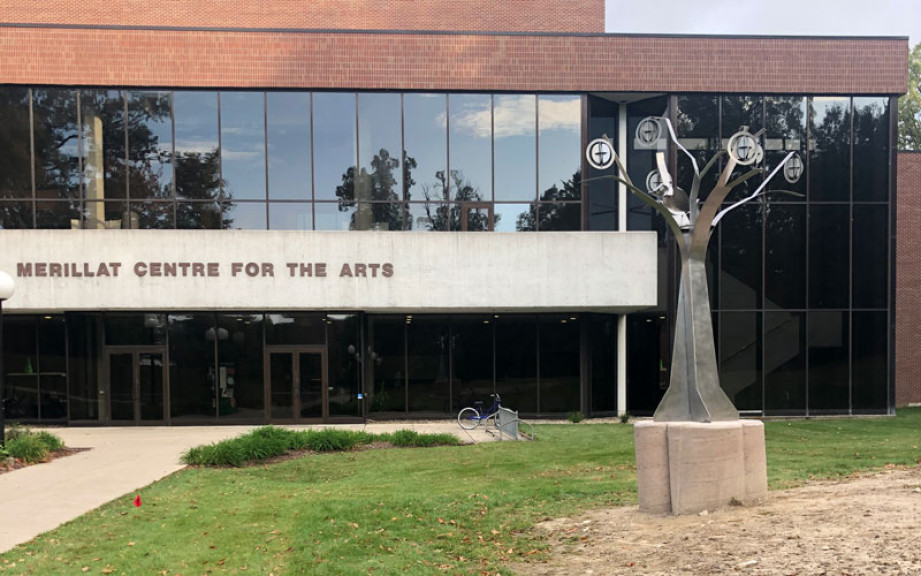 FOR RELEASE: Thursday, October 3, 2019
On October 5, during Huntington University's Homecoming Weekend celebration, the University will host a dedication service for "Tree of Life," an original stainless steel sculpture by artist Dianna Thornhill Miller with collaborator Branden Thornhill-Miller.
"Tree of Life" comes to Huntington University as a gift from the Class of 2017 and will be situated outside the lower-level doors to the Merillat Centre for the Arts. In addition to referring to a historic religious design form that represents all creation, the "Tree of Life" at the University represents evolving growth in education and branches of creativity that mature and stretch into the future.
The base of the sculpture will also feature a quotation of Colossians 2:7, further connecting the sculpture to the mission of the University and the Class of 2017's wishes.
Dianna Thornhill Miller is the president of Omni Art Design LLC. She is a nationally recognized artist based in the Midwest. With commissioned works located in public and corporate settings in both cultural environments and private collections in the United States and abroad, Dianna was the first woman artist to have a solo exhibition in the Fort Wayne Museum of Art.
Huntington University's dedication service for "Tree of Life" will take place at 4:15 p.m. on Saturday, October 5, outside the lower level exit of the Merillat Centre for the Arts.