Huntington Doctoral Grad Named to Fellowship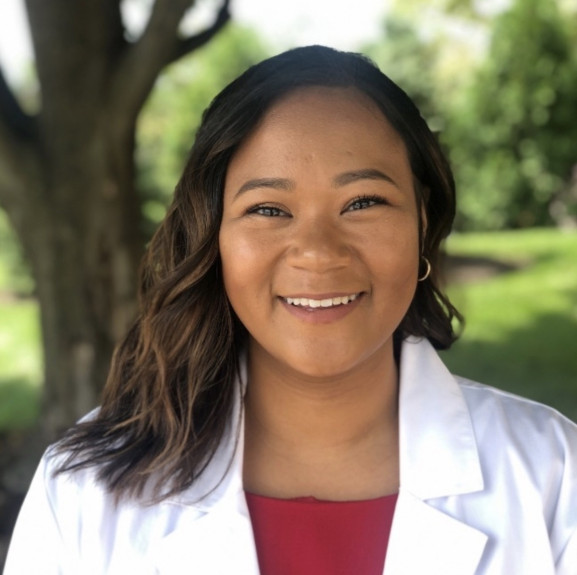 FOR RELEASE: Tuesday, August 16, 2022
Hanna Tekola, OTD, OTR/L, Huntington University graduate Class of 2022, has been named to the Assistive Technology fellowship at the Cincinnati VA Medical Center. This is a yearlong fellowship consisting of client care four days a week and didactic courses/independent study once a week.
Tekola said prior experiences engaging with the disability community have inspired her to become passionate about accessibility and inclusivity.
"Assistive technology takes an adaptive approach in which technology is used to improve functional outcomes and quality of life," she said. "With AT, the goal is to provide supports or change the environment to meet an individual's needs. The opportunity to further build my skill set as an OT through an approach that embodies social causes I care deeply about is exciting and an honor."
Huntington University's Doctoral Program in Occupational Therapy faculty had a significant impact on Tekola's passion for OT.
"I am grateful for the professors who have played a significant role in guiding my development," said Tekola. "The professors have always demonstrated grace and care for my learning needs and interests while modeling the essential qualities of an impactful and effective OT practitioner. Additionally, the professors are incredibly passionate about their students and the future of our profession."
Upon completion of the fellowship, Tekola plans to take the exam for Assistive Technology Professional (ATP) certification. The fellowship also places her on the accelerated track for AOTA's Advanced Board Certification in Physical Rehabilitation.
Huntington University is a comprehensive Christian college of the liberal arts offering graduate and undergraduate programs in more than 70 academic concentrations. U.S. News & World Report ranks Huntington among the best colleges in the Midwest, and Forbes.com has listed the university as one of America's Best Colleges. Founded in 1897 by the Church of the United Brethren in Christ, Huntington University is located on a contemporary lakeside campus in northeast Indiana. The nonprofit university is a member of the Council for Christian Colleges and Universities (CCCU).