HU's Hockemeyer Crowned 500 Festival Princess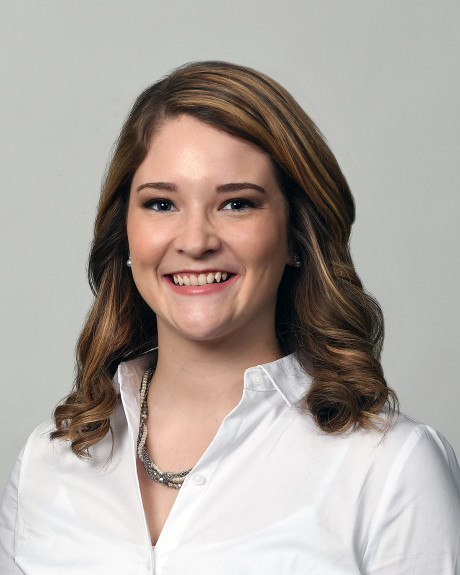 FOR RELEASE: Thursday, May 2, 2019
The 500 Festival Princess Program has named Huntington University junior Karley Hockemeyer one of this year's 500 Festival Princesses. Hockemeyer, a Decatur native and ag business marketing and communications major, is one of only 33 Indiana women chosen to be a 500 Festival Princess in 2019.
"Being named one of the Indy 500 Princesses is one of my greatest accomplishments," stated Hockemeyer. "It is such an honor to serve in this position alongside 32 other very outstanding, accomplished and prideful Hoosier women."
Women who take on the role of a 500 Festival Princess have increased opportunities to serve Hoosier communities in the Indianapolis area and beyond during the 500 Festival and in the months surrounding it. They also work in their local and college communities to help spread the mission of the 500 Festival and build excitement leading up to May's race.
"The 500 Festival Princess Program, presented by Reis-Nichols, has a long history of celebrating Indiana's most civic-minded, academically driven young women," said Bob Bryant, president and CEO of the 500 Festival. "Serving as a 500 Festival Princess provides Indiana's next generation of leaders with once-in-a-life-time experiences and countless opportunities for professional development. As a 500 Festival Princess, Karley, and the 32 other women selected this year, will serve as ambassadors of the 500 Festival, playing an integral role in our organization's mission to celebrate the Indianapolis 500, enrich lives and positively impact Hoosier communities. We're proud to be represented by this group of remarkable women."
To become a 500 Festival Princess, Hockemeyer submitted an application, wrote essays on topics such as leadership, college activities and campus involvements and underwent two rounds of interviews. She also had to provide a polished resume and cover letter.
According to those who know Hockemeyer best at Huntington University, this prestigious honor comes as no surprise.
"Karley is a dedicated student who comes to class prepared and willing to contribute," said Dr. Brock Zehr, assistant professor of business. "It's been a privilege to be one of her professors."
"It has been an extreme privilege knowing Karley since she was in high school," said Nate Perry, coordinator of ag operations and external relations at Huntington University. "She is a diligent worker and accomplishes anything she puts her heart and mind to. Karley is one of those individuals who makes an impact immediately and leaves her mark on everything she is involved in. She is an outstanding leader on HU's campus and will continue to achieve great things in the future."
Hockemeyer was crowned Miss Adams County in 2017, so the responsibilities associated with a Hoosier sash and crown are familiar to her. She appreciates that this new opportunity allows her to combine service in the community with the chance to be more involved in the Indianapolis 500, one of Indiana's biggest annual traditions.
"I loved the position that the crown and sash put me in to be really involved in my hometown and community," said Hockemeyer. "When I heard about the 500 Festival Princess program I did some research and fell in love with the mission of the 500 Festival: To produce life-enriching events and programs that celebrate the spirit and legacy of the Indianapolis 500 and foster a positive impact on the city of Indianapolis and the state of Indiana."