The business department instills in its students a Christian foundation for making business decisions. Our goal is not just to train business people, but to educate the heart and mind – to help you become an effective steward.
We offer degrees in:
Huntington also offers an interdisciplinary degree in Music Business.
Real world experience
It is essential that business students get "real-world" experience while studying in the program. Huntington offers several opportunities through practicums, internships, and job shadowing.
In addition, the University's Enterprise Resource Center assists Huntington University students with meaningful experiences by connecting them with area businesses, not-for-profit organizations, social service agencies, churches, and local governments.
Make connections
Through our Executive-in-Residence Program and Visiting Executive Seminars, you will have opportunities to wrestle with contemporary business issues alongside fellow students, faculty, and regional business leaders.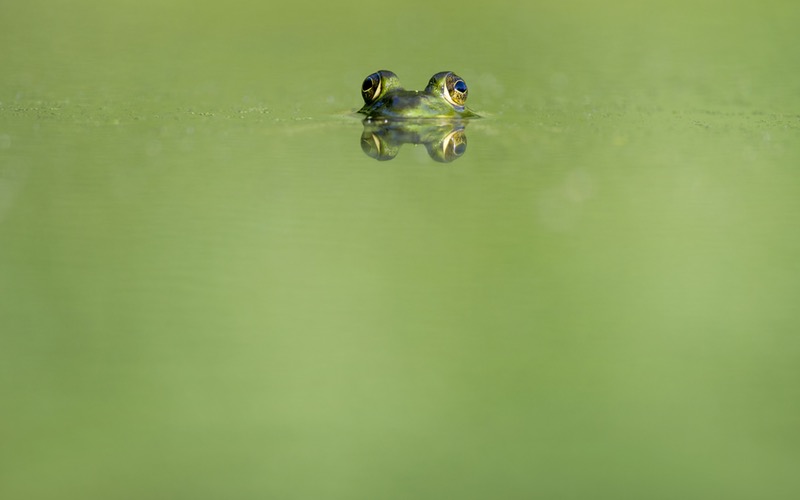 As a student at Huntington College, Joshua Willard dreamed of his future as a youth pastor. He graduated with a bachelors in youth ministry in 2002 and served for five years as a youth pastor at Fowlerville UB in Fowlerville, Michigan. He then realized that he wanted to go in a different direction and turn his favorite hobby into a business. Willard founded Josh's Frogs in 2004. Operating out of Owosso, Michigan, Josh's Frogs has grown to employ 36 people and become the largest producer…
Featured Alum
Rob Hahn
Rob Hahn was speechless — probably not the best reaction when you've just been told you got the job — but what could he do? He had just beat out five Indiana University students for an esteemed internship at Amazon.com, the nation's largest online retailer. "When she told me, I just sat there," said Hahn, who completed a 10-week internship at the company's fulfillment center in…
Featured Faculty
Troy Irick
Not new to the classroom, Irick has over twenty years of teaching in both the traditional undergraduate program and the adult-degree program. Irick also helps in the consideration, evaluation and ultimate formation of for-profit business ventures for the University.