The business department instills in its students a Christian foundation for making business decisions. Our goal is not just to train business people, but to educate the heart and mind – to help you become an effective steward.
We offer degrees in:
Huntington also offers an interdisciplinary degree in Music Business.
Real world experience
It is essential that business students get "real-world" experience while studying in the program. Huntington offers several opportunities through practicums, internships, and job shadowing.
In addition, the University's Enterprise Resource Center assists Huntington University students with meaningful experiences by connecting them with area businesses, not-for-profit organizations, social service agencies, churches, and local governments.
Make connections
Through our Executive-in-Residence Program and Visiting Executive Seminars, you will have opportunities to wrestle with contemporary business issues alongside fellow students, faculty, and regional business leaders.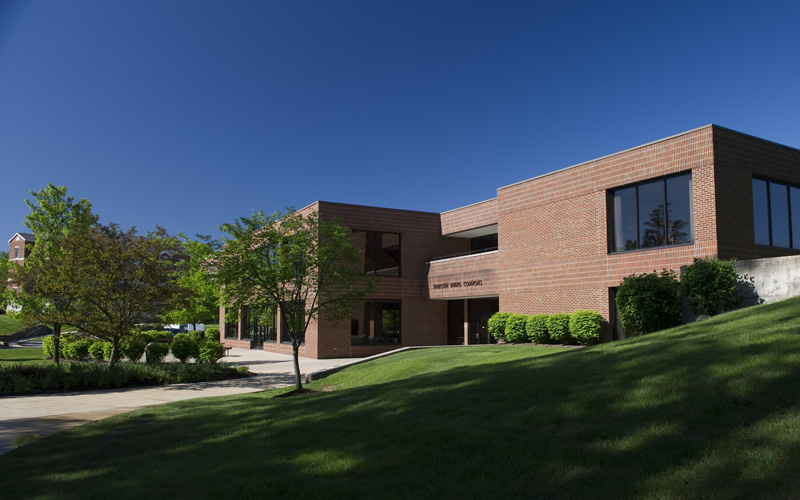 Huntington University's Visiting Executive Seminar (VES) brings together business leaders and HU business students to discuss important issues in today's world. The Visiting Executive Seminar on March 24 will examine the topic of our national debt.
The VES is led by James O'Donnell, Executive-in Residence/Emeritus Standing, and Troy Irick, Assistant Professor of Business and Vice President of HU Ventures, Inc. They will guide participants through two articles and group discussions. The…
Featured Alum
Rob Hahn
Rob Hahn was speechless — probably not the best reaction when you've just been told you got the job — but what could he do? He had just beat out five Indiana University students for an esteemed internship at Amazon.com, the nation's largest online retailer. "When she told me, I just sat there," said Hahn, who completed a 10-week internship at the company's fulfillment center in…
Featured Faculty
James O'Donnell
James M. O'Donnell received his undergraduate degree from Brown University and his MBA from Columbia University. Professor O'Donnell is a certified public accountant and spent many years as an executive in the financial services industry with such firms as Fidelity Investments and the Dreyfus Corporation in Boston and New York, respectively.