Get beyond the textbook.
Make real business your classroom.
Learn by doing in one of HU's two student staffed start-up businesses – Clear Insights and Clear Distribution.
We offer degrees in:
Huntington University's Business Department also offers an interdisciplinary degree in Music Business.
Finding money for college is not always easy. We can help!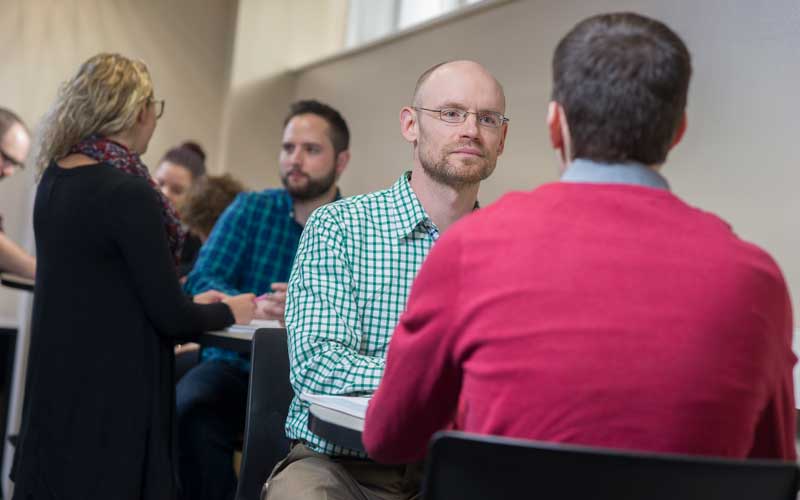 Find out what you'll study as an HU business student.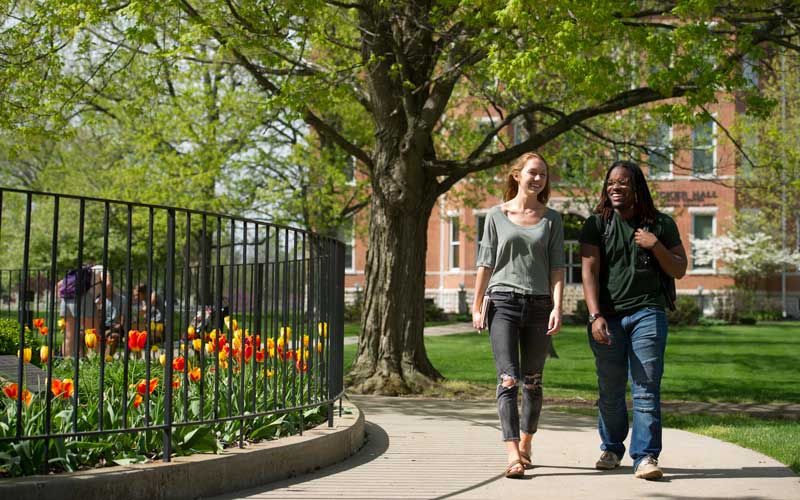 Come see all the great things Huntington University has to offer!
The HU Difference
From short one-time project work to managing businesses through the year, there are many options at HU for students who want to learn (and earn!) by doing. Coached by business mentors and faculty, students focus on everything from marketing and sales, to product development and logistics to accounting and finance in HU Ventures.
Take advantage of off campus internship opportunities in large and small organizations though HU's Enterprise Resource Center.
Focused learning happens in the classroom with experienced faculty members who will know you by name and will work with you to develop career direction as well as academic and life success. You bring your God given talent and ambition and we come along beside you to help you become a good steward.
If you are in a hurry, consider accelerating your program into a 3-year degree experience in Business. If advanced learning is your desire, check out our MBA program complete with an international experience built in.
As a Huntington University student, you will be coached and mentored by successful business professionals in Clear Insights, Clear Distribution, Forester Coffee Company, and in internships. As an added bonus, at our twice yearly Visiting Executive Seminars, you will have the chance to wrestle with contemporary business issues alongside fellow students, faculty, and regional business leaders.
The Clear Choice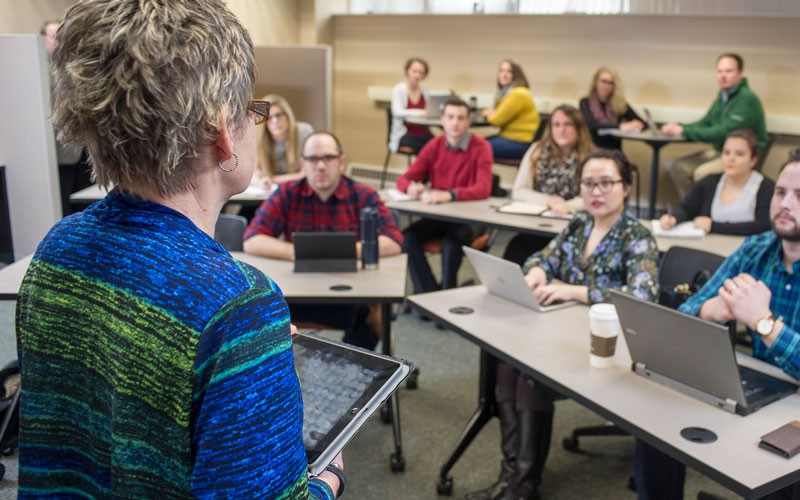 Launched in 2015, Clear Insights, providing comprehensive business solutions, is managed by student leaders studying Business at HU. Clear Insights employs students from all majors as they have talents and abilities suited for small business projects. Clear Insights offers web design, videography, accounting, event planning, research and social media management services to local organizations. More than 100 students have provided over 1,000 billable hours of services.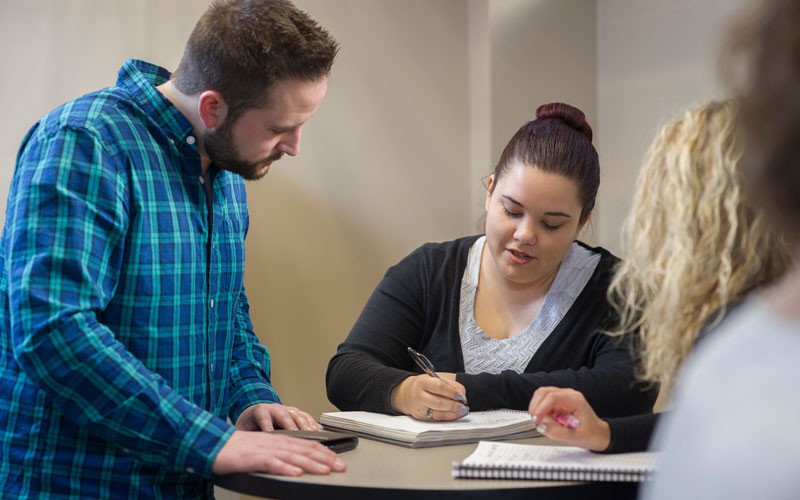 Clear Distribution
Clear Distribution, formed in 2016, excels in ecommerce as a Fulfillment by Amazon business. At Clear Distribution, students are engaged analyzing markets, making purchasing decisions, employing technology, managing inventory, handling logistics, tracking finances and ultimately selling a variety of products as a third-party seller to Amazon customers. Earning over $250,000 in sales in its first year, students learn and earn via Clear Distribution.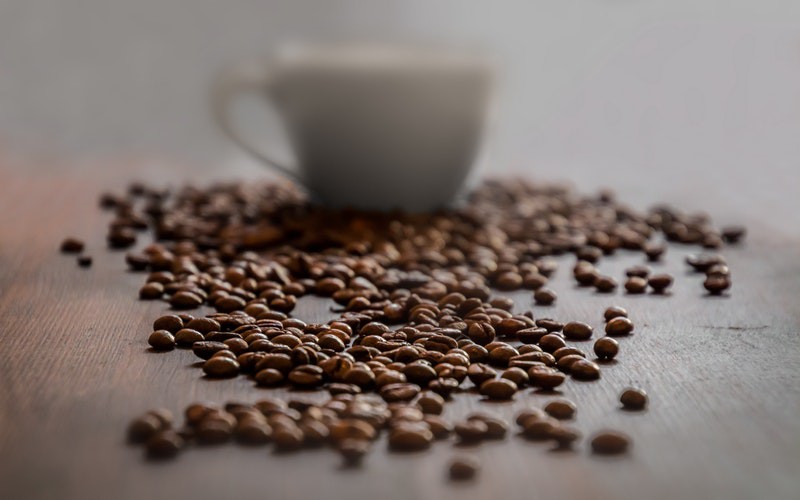 Forester Coffee Co., the latest of the Business department ventures, provides entrepreneurial and small business students a hands-on experience within the curriculum. Managed by students enrolled in specific courses, Forester Coffee is a fruitful training ground for students applying their skills in marketing, planning, and sales.
Small Business Start-Up Loan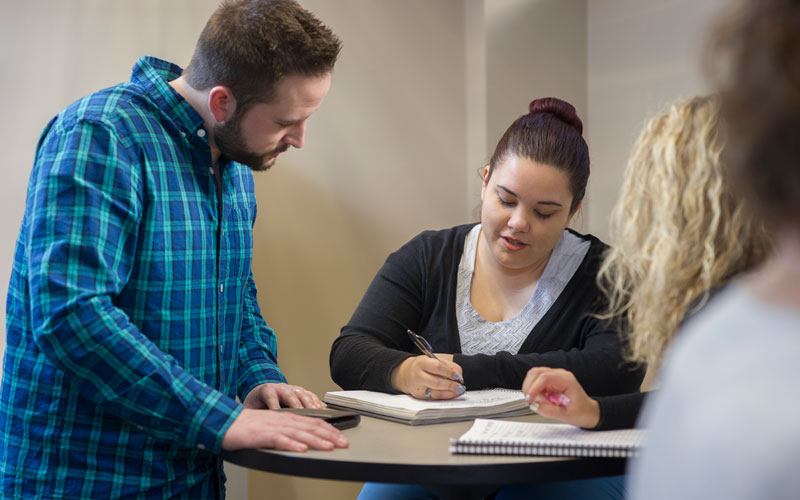 Do you have a business start-up idea?
Are you launching your own business? Tell us about it!
The Huntington University Business Department, with the generous support of the Lilly Endowment, is ready to help. Microloans of $3,000-$15,000 are available to qualified Indiana-based HU student or alumni entrepreneurs.
Loans will be available between November 15, 2017 and June 15, 2018.
Fill out the application and submit it to Dr. Ann McPherren to be considered.
Where are our alumni?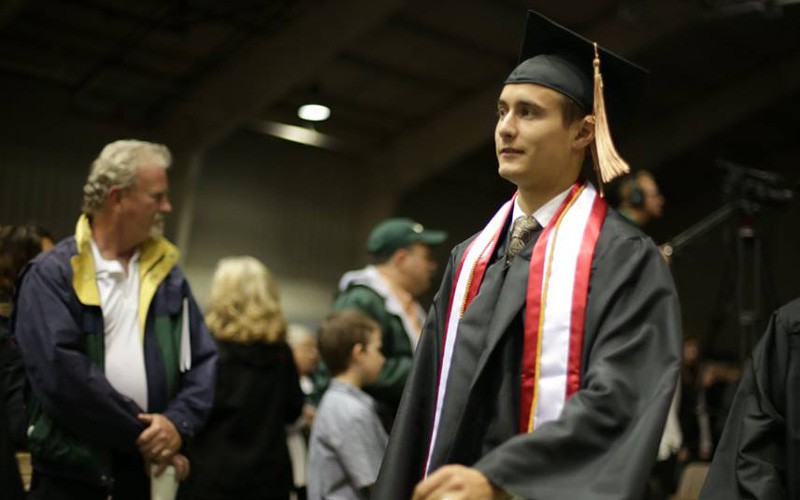 From Calgary to BKD
Tyson Kalischuk came to Huntington University from Calgary, Alberta, Canada, to study accounting and to play on the Men's Soccer Team. Kalischuk is currently employed as an Audit Associate by BKD, LLP one of the largest public accounting and advisory firms in the United States. The first connection he made with BKD was during an internship experience in the summer of 2014 with Novae in Markle, Indiana.
"As an auditor, I am typically at a different client each week, meeting new people and seeing new things. Additionally, in public accounting you tend to become an "in-charge" very quickly and get to begin managing jobs and managing teams," Kalischuk said.
Kalischuk's favorite thing about HU's Business Department were the professors. Every professor provided multiple opportunities to grow outside of the classroom, such as starting a student-led business called Clear Insights. "It always felt like the professors cared about you individually. Even after being out of HU for a little while now, I still meet for dinners frequently with the professors," he said.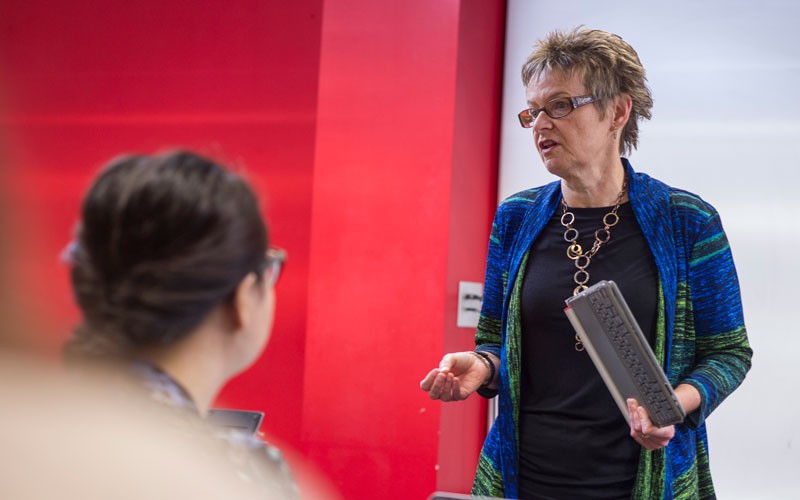 Certificate in Entrepreneurship
Open to all students who are interested in learning how to create a business, start a movement or bring an idea to life, the Business department offers a Certificate in Entrepreneurship. Students completing 15 hours of course, seminar, and applied learning experiences in will earn the certificate in Entrepreneurship. The certificate program provides opportunities for career exploration, idea cultivation, entrepreneurial encouragement, and applied work experience.
The certificate may be earned by completing 15 credit hours in the following ways:
A minimum of six hours of applied learning via approved internships, senior projects, or other applied experiences.
Up to nine additional credit hours of course work by completing courses such as; Foundations of Entrepreneurship, Creativity and Innovation for Leaders, Building a High Performance Team, Feasibility Analysis, and Business Modeling and Business Innovation and Impact.