Peter and the Starcatcher lands at HU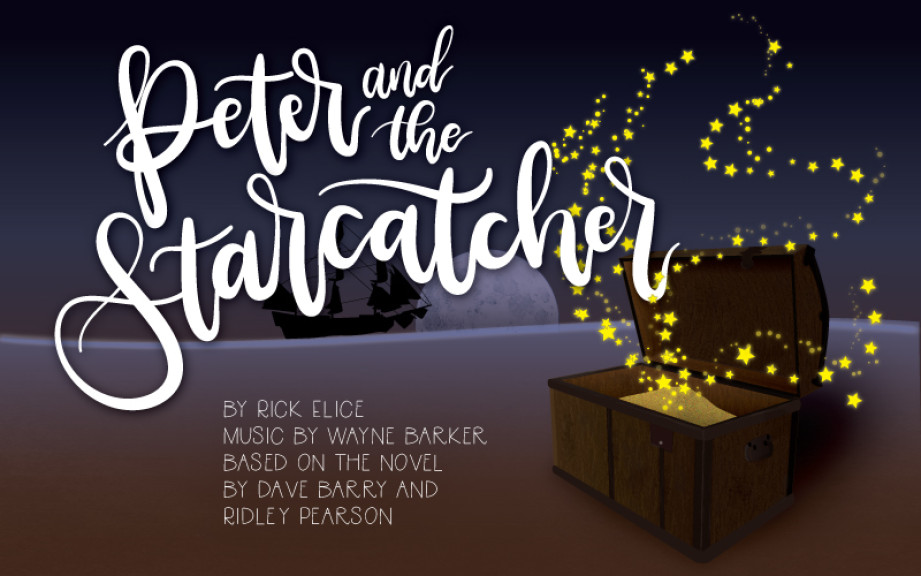 FOR RELEASE: Thursday, February 15, 2018
Huntington University Theatre Company (HUTC) is proud to present the musical play Peter and the Starcatcher. The production is scheduled for March 8, 9, 15 and 16 at 7:30 p.m. and March 10 and 17 at 2:00 p.m. and 7:30 p.m. HUTC will also offer two educational matinees on March 9 and 16 at 9:30 a.m.
Peter and the Starcatcher has delighted audiences both young and old since its Broadway premiere in 2012, where it received a Tony nomination for Best Play. It is currently one of the most popularly produced plays across America. Based upon the best-selling children's novel, Peter and the Starcatchers by Dave Barry and Ridley Pearson, the story is a wildly creative prequel to J.M. Barrie's beloved novel, Peter Pan or the Boy Who Wouldn't Grow Up.
In this fast paced "tongue in cheek" comedy, a young orphan and his mates imprisoned and shipped off to a distant island are unexpectedly freed from their cell by a precocious and headstrong girl named Molly. When the ship is overtaken by pirates, this small group of unlikely friends become the protectors of a mysterious trunk containing a most precious cargo. Charming and imaginative, this theatrical spectacle reveals the origins of Peter Pan, Wendy, the Lost Boys and their arch nemesis Captain Hook.
"I think what audiences will enjoy most about this play is that it celebrates creativity. It asks the audience to 'lean in' and use their imagination as they are taken on a wild ride by a troupe of highly energized actors," stated Jay Duffer, Associate Professor of Theater Arts. "It is funny, poignant and truly entertaining. The play is appropriate for all ages. If you are looking for an escape, then bring your family and friends with you and let Peter and the Starcatcher fly you away to comic heights."
Tickets are $13 for general admission, $11 for students and seniors, $6 for children 13 and younger, $5 for HU students and $10 for HU faculty/staff. For tickets, call the Merillat Centre for the Arts Box Office at (260) 359-4261 from 1-4 p.m., Monday through Friday. Patrons may also go online to purchase tickets at www.huntington.edu/BoxOffice. Tickets also will be sold at the door before each performance.
HUTC will present six productions for the 2017-2018 season including plays, student showcases and musical performances.