Student-Created Company Hosts One-Acts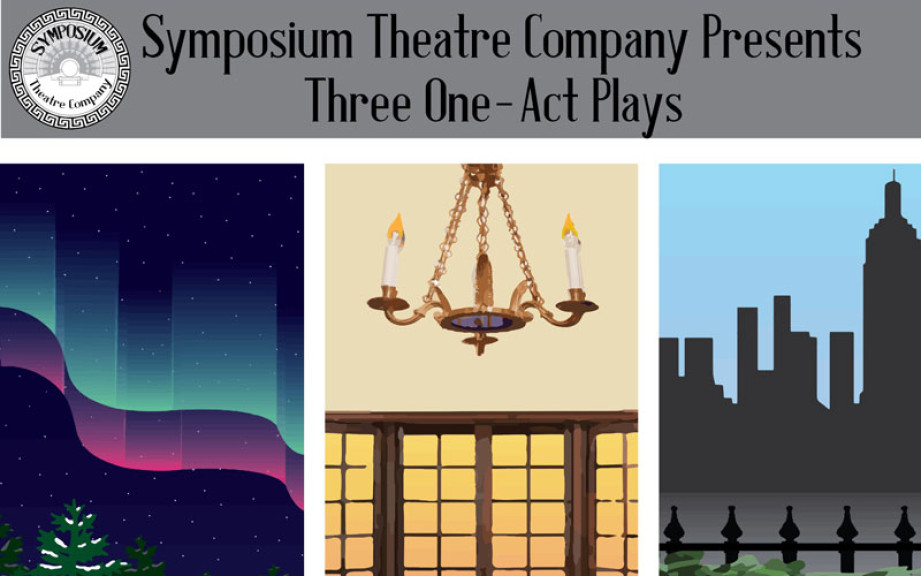 FOR RELEASE: Tuesday, May 1, 2018
The Huntington University theatre management class, composed of junior and senior theater majors, has used the spring semester and the parameters of the class to create a student-led theatre company called Symposium Theater Company. As part of the semester-long project, Symposium was tasked with casting, directing, producing and promoting a one-act play festival.
"The Theatre Management course is a unique class offered at HU," said Professor Jay Duffer, Associate Professor of Theatre Arts. "They learn the value of building a company and working in collaboration. Theatre is by its very nature is a collaborative art form. Many working parts come together to create a live experience. As a result of this independence, the students are proud of the work they present. They take full ownership of the responsibility that the department has entrusted in them."
Their hard work will come together this weekend when Symposium Theatre Company hosts the 2018 One-Act Play Festival. There will be three performances only: May 4 at 7:30 p.m., and May 5 at 2:00 p.m. and 7:30 p.m. All performances will take place in the Studio Theatre in the Merilatt Center for the Arts.
Tickets are $5 for general admission and $4 for. For tickets, call the Merillat Centre for the Arts Box Office at (260) 359-4261 from 1-4 p.m., Monday through Friday. Patrons may also go online to purchase tickets at www.huntington.edu/BoxOffice.Tickets also will be sold at the door before each performance.