"The Christians" to launch 2017 theatre season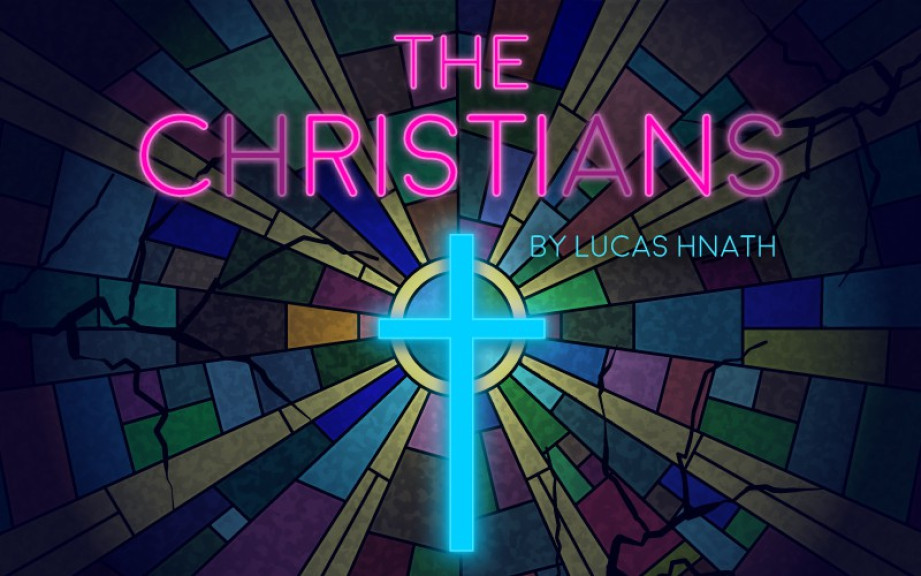 FOR RELEASE: Tuesday, September 5, 2017
The Huntington University Theatre Company will begin its 2017-2018 theater season with The Christians, a play by Lucas Hnath.
The Christians will debut in the Zurcher Auditorium of Huntington University's Merillat Centre for the Arts on Sept. 21-23. Performances begin at 7:30 p.m. with 2 p.m. matinee performance on Sept. 23. A special added performance is scheduled for Sept. 26 at 7:30 p.m. in conjunction with the Forester Lecture Series. John Brown University's Dr. James Bruce will explore themes presented in the play on Thursday, September 28, at 7 p.m. in the Zurcher Auditorium.
In The Christians, Pastor Paul has led his mega-church from humble beginnings to grand success. However, when the dynamic preacher informs his church of an ideological epiphany, this fundamental shift could cause an irrevocable divide between the leader of the faith and his followers. The Christians is a profound and engrossing play about contesting doctrines of faith, infused with genuine humanity and religious sensitivity. Christian and secular audiences alike have praised this bold and refreshing play, which premiered at the 2014 Humana Theatre Festival and also played at the renowned Steppenwolf Theatre in Chicago.
"I am thrilled to present this compelling story to our community. If you have ever been involved in a church dispute that has even possibly resulted in your departure from that church, then I feel this play will speak to you. If you have never stepped inside a church, then you will be pulled into the very real sense that faith is hard. People don't choose to believe in God, Jesus Christ and the teachings of the Bible because it is an easy path, but instead it is one that requires commitment, steadfastness and deep abiding faith," stated Jay Duffer, Associate Professor of Theatre Arts and Director of the production. "The characters in this play are a community of believers that have much compassion for the world around them, yet struggle with ideology that deeply molds their most revered beliefs. I and my students are thoroughly excited to present this play to our community."
For tickets, call the Merillat Centre for the Arts Box Office at (260) 359-4261 from 1-4 p.m., Monday through Friday. Patrons may also go online to purchase tickets.
Tickets are $13 for general admission, $11 for students and seniors, $6 for children 13 and younger, $5 for HU students and $10 for HU faculty/staff. Tickets also will be sold at the door before every performance.
Huntington University's Theatre Company will present six productions for the 2017-2018 season including plays, student showcases and musical performances.