"The Ruby Sunrise" Comes to HU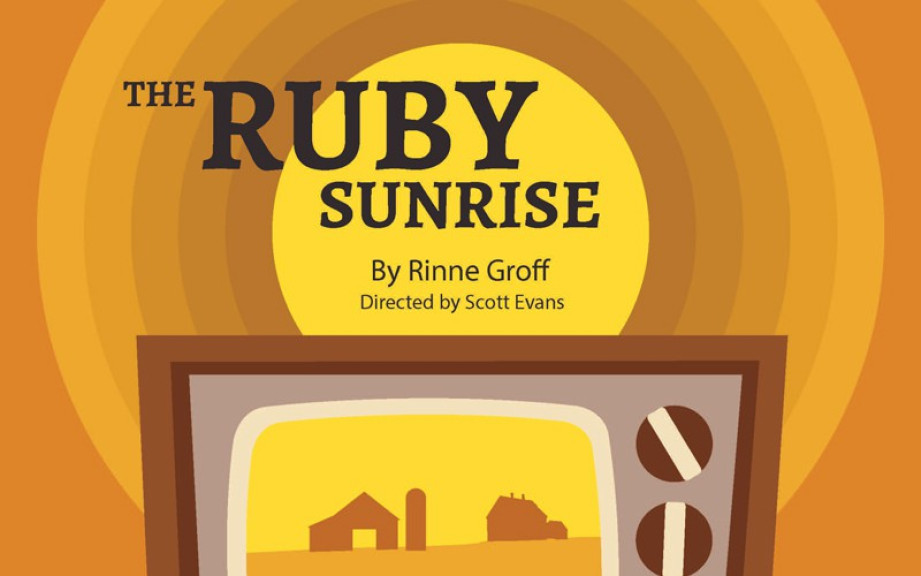 FOR RELEASE: Friday, February 6, 2015
"The Ruby Sunrise" production tells the story of Ruby, a teenage Indiana farm girl, who, in 1927, struggles to turn her ambitious dream of inventing the first all-electrical television into a reality. In 1952, a New York television writer battles with a powerful network studio over how Ruby's story ultimately should be told. Idealism is tested, and Ruby's history risks dissolving into brokered compromises. Set within two time periods, this absorbing play captures America's fascination with the genius of invention and the desire of creative ambition.
Written by Rinne Groff, the show is being directed by guest artist, Scott Evans, a New York based professional actor and director. He returns to HU after previously directing "The Foreigner" in 2012.
"HUTC is proud to present this engaging and clever play," said Jay Duffer, associate professor of theater arts. "I think it has the feel of a cross between 'The Grapes of Wrath' and 'Mad Men.' Our audiences will enjoy that the first part of the play is set in rural Indiana circa 1927. It will have a familiarity to them. The play is also a great and challenging piece for our student actors. Several of the cast members get the opportunity to play two characters, not to mention the chance to work and learn from our outstanding guest artist, Scott."
"The Ruby Sunrise" will debut in the MCA Studio Theatre in the Merillat Centre for the Arts at Huntington University on Feb. 19 and 20 at 7:30 p.m. and Feb. 21 at 2:30 p.m. and 7:30 p.m. There are only four performances with limited seating.
Please be advised that this play contains adult subject material and some coarse language that is inherent to the text. It is not recommended for children ages 12 and younger.
For reservations, call the Merillat Centre for the Arts Box Office at (260) 359-4261 from 1 p.m. to 4 p.m. Mondays through Fridays. Tickets are $12 for general admission, $10 for students and seniors, $6 for children 13 and younger, $5 for HU students and $9 for HU faculty/staff. Tickets also will be sold at the door before every performance.

For more information about the Huntington University Theatre Company, visit www.huntington.edu/theatre.