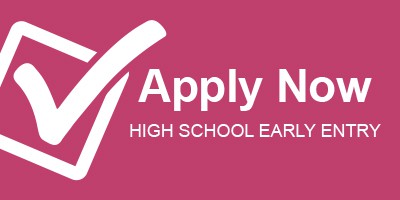 Huntington University offers a wide range of courses through the convenience of distance learning. Our online programs are nationally ranked for quality and affordability and are designed to fit into the busy schedules of working students. Take classes without paying extra to drive to campus and learn in the comfort of your own home.
---
HU offers a wide variety of online courses during each summer semester. Discounted online courses are available for current HU students, early entry high school students, and non-HU college students. Class sizes are capped to create an intimate learning experience. Earn the same degree online as you would in a classroom.
HU's Adult Online Programs enable you to complete certain degrees entirely online. Online classes allow for maximum flexibility with no requirements of being online at specific times. You take the classes you need and you log-on when it's convenient for you. Interested in more information?
HU offers graduate courses online and in a hybrid format to best fit your needs and schedule. Learn more about our impressive slate of graduate programs.
---
If you seeking to apply for online courses at Huntington University and you aren't a current HU or a high school early entry student, then this is the application you want!

Got questions? Email online@huntington.edu or call (800) 600-4888.
Art: Personal and Intentional
When students study art at HU, they are encouraged to be creative and honest in their work.
Alumni Stories
Melissa Kline
She wanted to live life without any regrets. At the age of 52, her father passed away, having never completed a college degree. She didn't want her kids to say the same thing about her. At 31, Melissa Kline returned to school while balancing two kids, a new marriage and a full-time job. "I know everybody says it, but if I can do it, anyone can do it," she said. In 2007, Kline enrolled…
Thomas Hammond Jr.
For Thomas Hammond, studying at Huntington University was transformational—materially, intellectually, and spiritually. At 25, single, living paycheck to paycheck in a 10-year-old rented trailer, Hammond was well aware that he was in the top position open to a non-degreed person at Bendix. "I decided I wanted to be a decision-maker rather than a decision-receiver, and I knew that would…