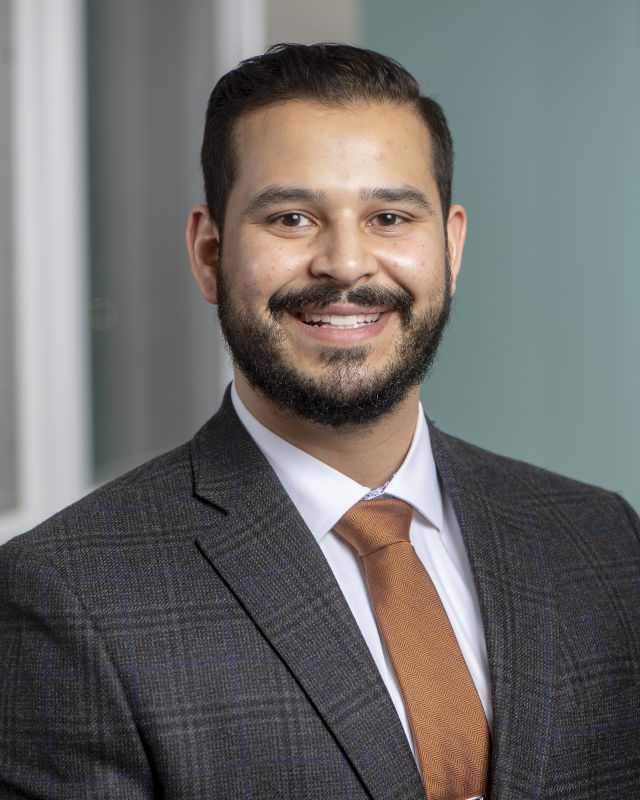 Assistant Professor and Capstone Coordinator
260-702-9628
arivera@huntington.edu



Dr. Andrew Rivera teaches and works with students in the doctoral program in occupational therapy. In addition to providing instruction, he assists doctoral students with the details of completing their capstone projects. Andrew was one of the first graduates of Huntington University's doctoral program. He is interested in physical rehabilitation, orthopedic medicine, and ergonomics, and he remains clinically active in a Fort Wayne health network for both home health and inpatient rehab facilities.

As an educator, Andrew's goal is to facilitate student success and aid in the development of highly-qualified occupational therapists with advanced practice skills. Ultimately, he wants students to grow in wisdom so that they can live out the truths of Proverbs 24:5 — "A wise man is full of strength, and a man of knowledge enhances his might."

Originally from Morganville, New Jersey, Andrew lives in Fort Wayne with his wife, Cara. He enjoys a variety of activities, including vacationing and going to museums, watching baseball games and following college basketball, and participating in men's church softball league. Andrew particularly values going to men's Bible study and engaging in fellowship.
Education
Doctorate in Occupational Therapy from Huntington University
Bachelor of Arts in Social and Behavioral Sciences with a concentration in Psychology from Seton Hall University
Licenses and Certifications
Occupational Therapist Registered/Licensed (OTR/L)
Licensed Massage Therapist (LMT)
Associate Ergonomics Professional (AEP)
Notable Experience
Worked in the healthcare industry in the New York Metropolitan Area
Has clinical experience in ergonomics, skilled nursing, inpatient rehab, and home healthcare
Adjunct professor of exercise science at the Indiana Institute of Technology
Publications and Awards
"Use of Dexteria application to improve fine motor coordination in the nondominant hand" (American Society of Hand Therapy Conference, 2016)
Fellowship grant recipient: Harvard T.H. Chan's School of Public Health's "Work, Health, and Well-being" program
Involvements
American Occupational Therapist Association
Northeast District Director, Indiana Occupational Therapy Association
Board of Certification in Professional Ergonomics
National Board of Certification in Occupational Therapy