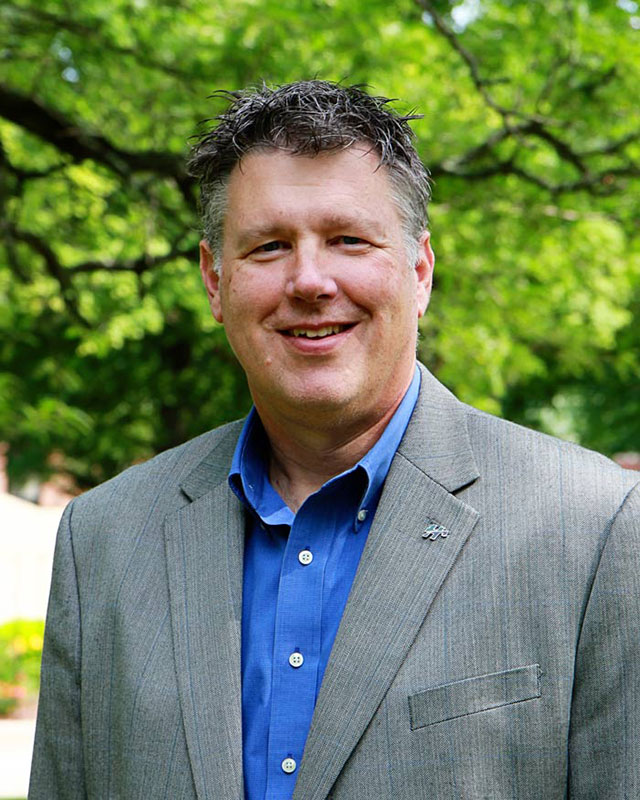 Assistant Professor of Business / Director of Lilly Grant for Educational Collaboration
(260) 359-4066
tirick@huntington.edu



A nearly life-long resident of Huntington County, Troy Irick graduated from Huntington College with a BS in Business Administration with majors in Accounting and Economics. In addition, Irick holds the CPA and CGMA designations; a MA in Organizational Leadership (business cognate) from Crown College; and a Certificate of Advanced Graduate Studies from Regent University. In the summer of 2012, he began his dissertation work related to completing a doctoral degree in Higher Education.

Not new to the classroom, Irick has over twenty years of part-time teaching in both the traditional undergraduate program and the adult-degree program. Irick teaches courses in accounting, economics, management and finance. In addition to teaching, and drawing on his nearly twenty years of for-profit business background as both a practicing CPA and a corporate finance officer, Irick focuses additional time on the consideration, evaluation and ultimate formation of for-profit business ventures housed in a subsidiary of the University – HU Ventures, Inc. These entrepreneurial ventures exist to support the University's mission, its academic programs and works to foster both innovation and collaboration with partners throughout Northeast Indiana. Civically, Irick serves as a member of the City of Huntington Redevelopment Commission and as a board member of Star Education Media Network, Inc. (the parent company of Christian radio station Star 88.3). Learn about Clear Elevation, one of the first businesses started under HU Ventures.