Alpha Chi Outstanding Scholar Award named after Michelsons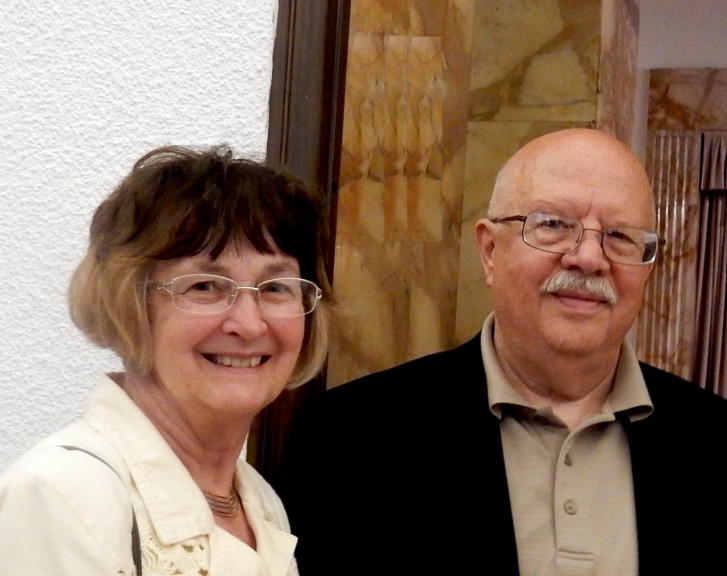 FOR RELEASE: Monday, March 21, 2016
Huntington University's Alpha Chi chapter made history by approving the Paul and Jean Michelson Alpha Chi Outstanding Scholar Award.
Alumni have raised an endowment of $29,132 in honor of Dr. Michelson's 40 years of service as Alpha Chi Faculty Sponsor and Mrs. Jean Michelson's nearly two decades of service as an Assistant Sponsor. Starting in 2016-2017 academic school year, expendable earnings will be available each year from the endowment.
"The number of alumni who have stepped up to the plate and made this endowment possible is testament to the dedication of the Michelsons in their mentoring and encouragement of the university's top student scholars over the years," said Dr. Ruth Nalliah, professor of chemistry and Alpha Chi faculty sponsor. "We are pleased with the number of alumni who want to see this legacy continue."
The stated purpose of this endowment is to use the earnings for underwriting expenses of Alpha Chi members attending and presenting academic work at the yearly National Convention. These earnings may also be used to "support or encourage other significant scholarly activities of members of the Chapter as appropriate to the mission of Huntington University and the Alpha Chi Society."
Accordingly, the Alpha Chi student body voted to rename the Outstanding Scholar Award as the Paul and Jean Michelson Alpha Chi Outstanding Scholar Award and attach an adjustable monetary value of $150 to it.
The student recipient of the award will be a graduating member of Alpha Chi and will be selected according to the following criteria by the Alpha Chi student members: 1) academic excellence; 2) contributions to the academic climate of Huntington University; 3) contribution to Alpha Chi and its activities; and 4) personal excellence. The award will be presented each year on Forester Night.
During Dr. and Mrs. Michelson's leadership through 2015, Huntington University's Alpha Chi chapter was recognized for 20 consecutive years as a Star Chapter of Alpha Chi, one of only four chapters (out of some 300+) nationally to receive this award every year since its inception in 1996. The Huntington University chapter was also recognized as the national outstanding Alpha Chi chapter with The President's Cup twice, in 2015 and in 2001. Only one other chapter has won the award twice. Alpha Chi is a national honor society consisting of the top ten percent of junior and senior students in all academic disciplines, and is dedicated to "making scholarship effective for good."