Ballinger to Present Kooky Cookery at Library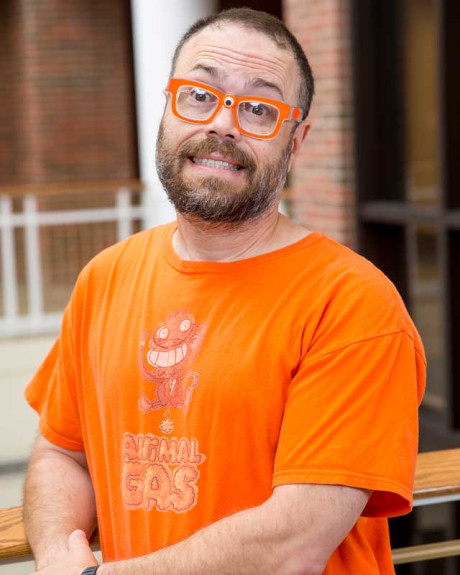 FOR RELEASE: Monday, November 12, 2018
What do bricks of tomato gelatin, pizzas made with baked beans, and hors-d'oeuvre-impaled Santas have in common? They're all part of America's rich and fragrant history of bizarre food concoctions, which Bryan Ballinger will be presenting about on Thursday, November 15, at 6 p.m. in the Huntington Library.
Ballinger, professor of Digital Media Arts at Huntington University, will be sharing his series of Kooky Cookery books, campy cookbook parodies and humorous archives of the nation's Golden Age of peculiar creations, at this event. Teens and adults are invited to this free presentation.
Ballinger's specialty is in the design and illustration work of digital media including 3D CGI skills in modeling, texturing, lighting and animation, with more than 20 years of experience in this area. He was a freelance illustrator with clients such as Microsoft, Nintendo, Disney and Harley Davidson. He was also the lead 3D designer for five years at Big Idea Productions, the creators of VeggieTales. Before that, Ballinger spent six years as a senior designer and illustrator at the Microsoft Corporation.
He does illustration for children's books, websites, games, videos, ads, etc. and is the author and illustrator of Animal Gas, a quirky scratch and sniff children's picture book.