Beck to Speak at University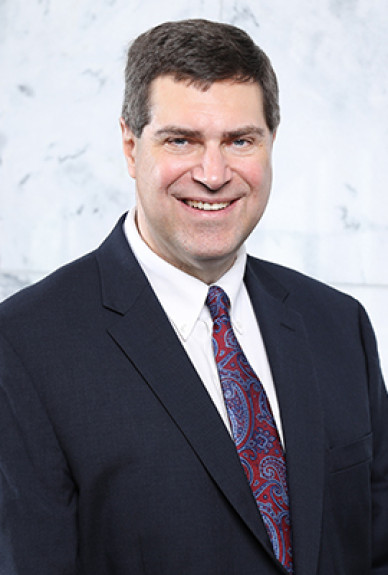 FOR RELEASE: Wednesday, September 1, 2021
Huntington University welcomes Randy Beck, professor and associate dean at UGA Law School, to the stage for the first Forester Lecture of the fall. The lecture, titled "Pharisees, Herodians and Jesus: The Kingdom of God in a Politically Polarized Culture," will take place on September 7 at 7:00 p.m. in Zurcher Auditorium in the Merillat Centre for the Arts.
Randy Beck joined the University of Georgia School of Law faculty in 1997 and was named associate dean for academic affairs in 2018. He has held the Justice Thomas O. Marshall Chair of Constitutional Law since 2011 and was the 2016-2017 Garwood Visiting Fellow in Princeton University's James Madison Program in American Ideals and Institutions. 
Beck's constitutional law scholarship has appeared in a number of law reviews, including the Notre Dame Law Review, the American Journal of Legal History, and the Northwestern University Law Review. His law and religion scholarship includes the chapter (with D. VanDrunen) "The Biblical Foundations of Law: Creation, Fall, and the Patriarchs" in Law and the Bible: Justice, Mercy and Legal Institutions (InterVarsity Press, 2013) and "God the Judge and Human Justice" in the Journal of Law & Religion (Cambridge University Press, 2016).
A dedicated teacher as well as scholar, Beck has twice received the C. Ronald Ellington Award for Excellence in Teaching and has also been honored by the graduating class on four occasions as the recipient of the John C. O'Byrne Memorial Faculty Award for Furthering Student-Faculty Relations. 
Prior to his law school appointment, Beck worked for more than five years as a general litigation associate with the law firm Perkins Coie in Seattle, Washington. He also has government experience from service as an attorney-advisor in the U.S. Department of Justice Office of Legal Counsel. 
Beck has served as a judicial clerk for U.S. Supreme Court Justice Anthony M. Kennedy and Judge Patrick E. Higginbotham of the U.S. Court of Appeals for the 5th Circuit. He graduated first in his class at Southern Methodist University School of Law and earned his undergraduate degree from Baker University.