Bowman accepts position in world-renowned chemistry research group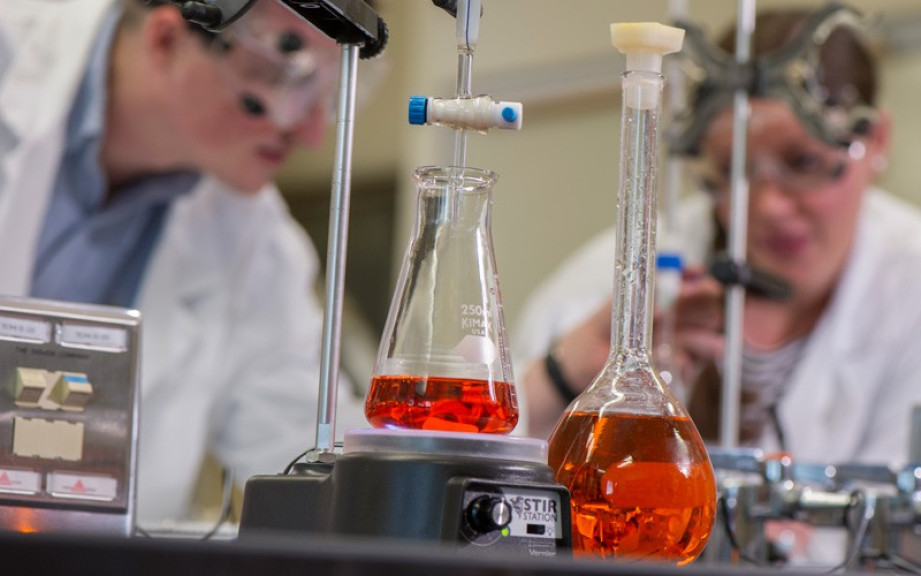 FOR RELEASE: Thursday, September 7, 2017
Michael Bowman, a 2017 graduate in chemistry and mathematics from LaFontaine, Indiana, has accepted a position as a doctoral student at the University of Georgia in Athens, Georgia, in the research group of Dr. Henry F. Schaefer, the Graham Perdue Professor of Chemistry.
"I'm excited to challenge myself and grow as a chemist in this fascinating field," Bowman said.
Dr. Schaefer, director of the Center for Computational Quantum Chemistry, has published over 1,500 scientific publications and is world-renowned for his research in computational and theoretical chemistry. Bowman joins 2014 HU chemistry graduate Preston Hoobler, who is a current doctoral student in the Schaefer group.
"As an excellent student with a double major in chemistry and math as well as a minor in computer science, Michael is well-prepared to join a group working on some cutting-edge computational chemistry, and this prestigious research group is one that will challenge him to his maximum potential," stated Dr. Ruth Nalliah, Professor of Chemistry. "With the tools, techniques, and connections that he will get in the Schaefer group, we can anticipate reading about Michael's contributions to this field in the future."
Chemistry majors at Huntington University can choose a career path that includes graduate school and research, medical school or related health professions, industry and education. Chemistry students have the option of specializing in biochemistry, pre-pharmacy, pre-medicine, education, or possibly some combination of the aforementioned.