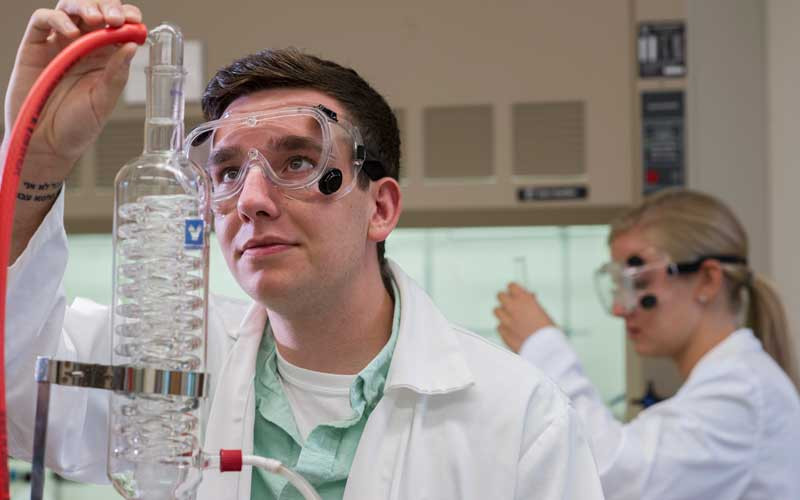 WHY CHEMISTRY
Engage With the World's Building Blocks
In studying chemistry at HU, you will study the building blocks of the world. This precise and demanding course of study lends to results that are completely worth the effort, using knowledge to create everything from medicine to rockets! From understanding equations and models to the environmental and societal impacts of chemistry, we want to expand your horizon by exploring the tiniest pieces of God's world.
At Huntington University, our Christian liberal arts setting puts us in a unique place to explore every aspect of chemistry. Get ready to grow in:
acquiring modern laboratory techniques

articulating the role of faith in science

experiencing science in a personal way

facilitating environmental change

collaborating on vital research projects

stewardship of natural resources
Chemistry Majors & Minors
78%
of HU chemistry students complete a major undergraduate research project
400+
Hours of hands-on lab experience for a chemistry major
95%
Acceptance rate to medical school
IS CHEMISTRY A GOOD FIT FOR YOU?
You might be a future chemist if…
Whether your interests lie in what makes up our bodies, environmental impact, or the elements themselves, studying chemistry at HU will get you to the heat of the matter.
As you study chemistry at Huntington University, you'll benefit from our smaller school size as it brings increased opportunities to help you grow and succeed. You will have more direct access to high-caliber professors, competitive research opportunities, and time with lab instruments—all critical benefits when it comes to securing your first research position or place in graduate school.
Together, we are breathing life into science.
Chemical Technician
Toxicologist
Water Chemist
Analytical Chemist
Chemistry Teacher
Forensic Scientist
Oceanographer
Chemical Engineer
Pharmacologist
Hands-On Experiential Learning
To truly breathe life into science, you need to experience what you are studying in an up-close and personal way. That's why practical learning is built into our curriculum.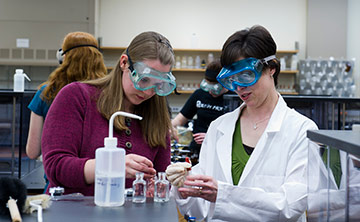 The Bordeaux-Howald Research and Instrument Fund
These funds will accumulate and finance student research projects that are not otherwise funded, or large-ticket instrument purchases as needed. It will be used to ensure good experiences for HU students in the areas of instrumentation and research within the Huntington University Department of Chemistry. Learn more and make a contribution.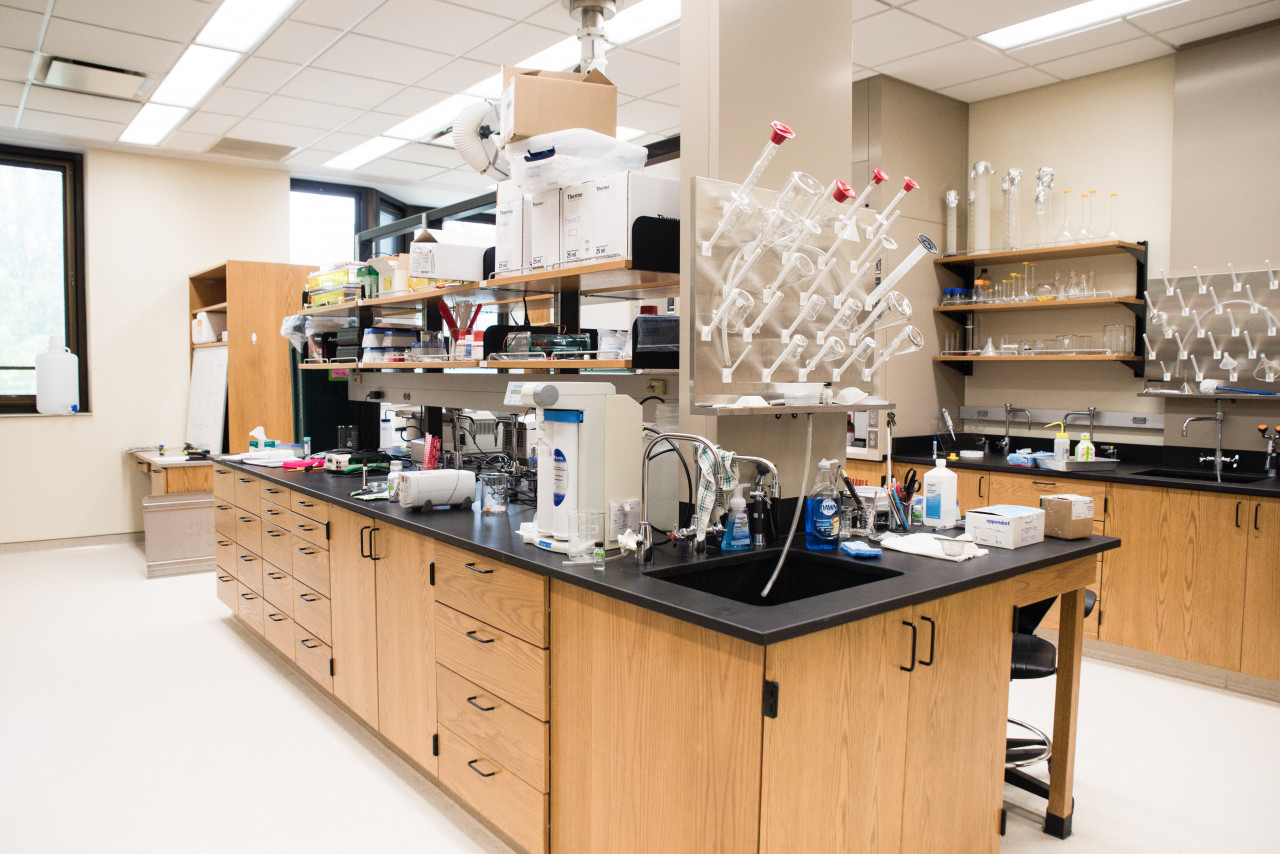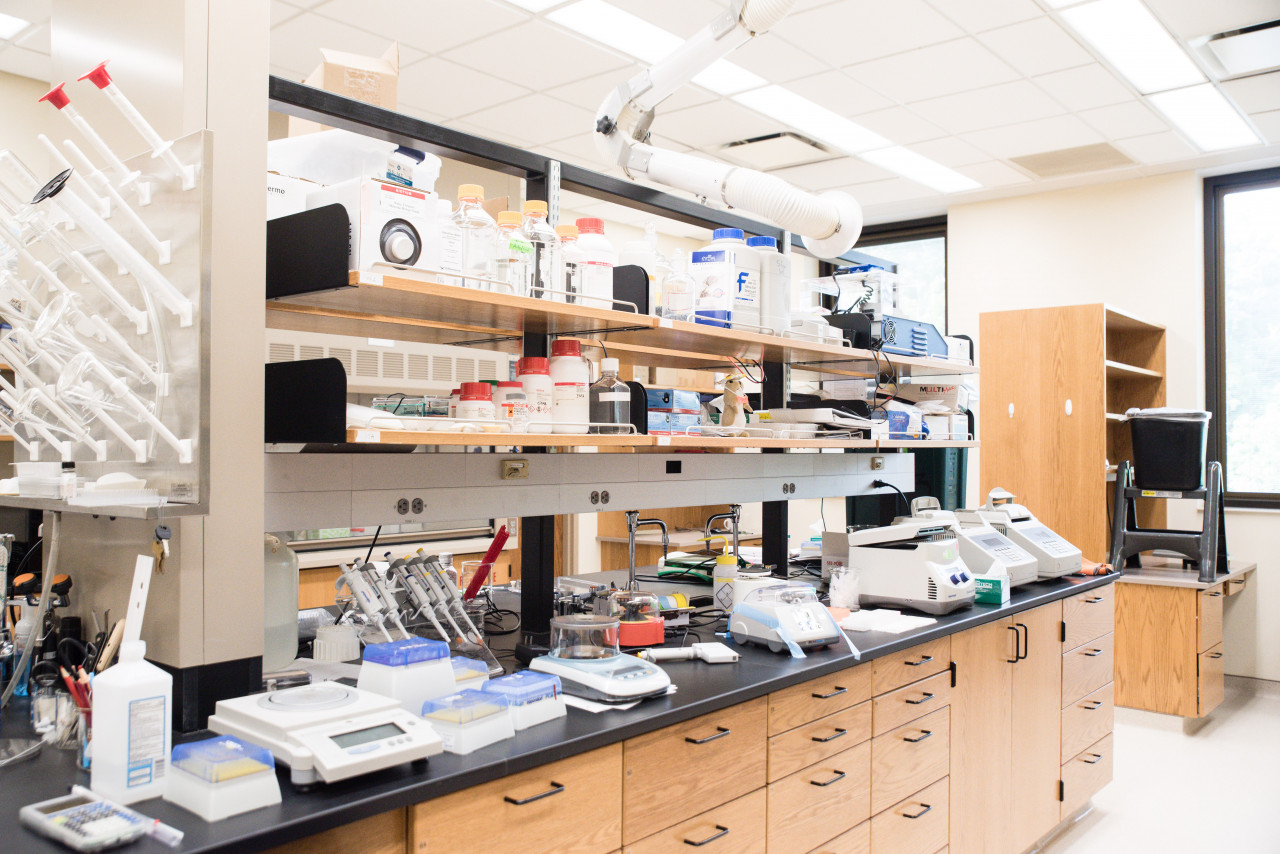 State-of-the-Art Equipment and Facilities
Practical learning is built into our curriculum, and state-of-the-art equipment is the standard. With a 200 MHz nuclear magnetic resonance spectrometer, fluorimeters, laser polarimeter, high performance liquid chromatograph (HPLC), and so much more, your courses will be packed with experiential learning to equip you for your future career.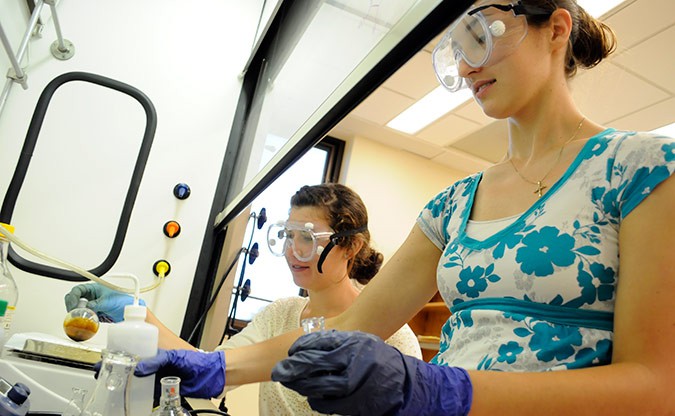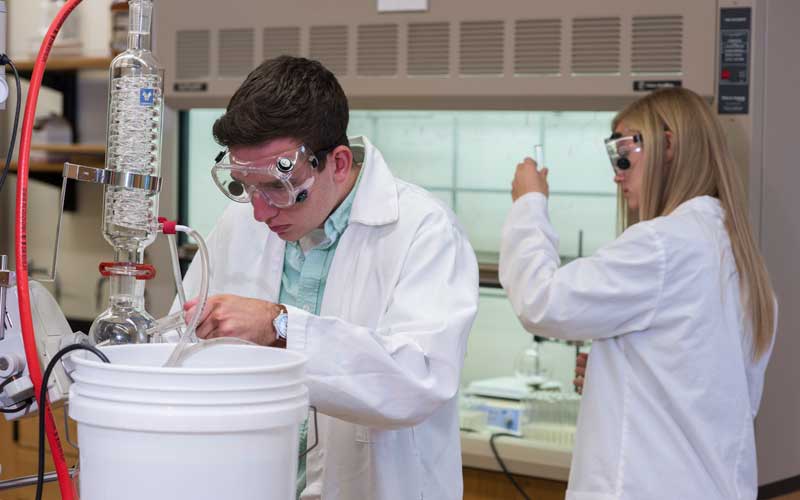 Competitive Research Opportunities
As a result of our University's size and dedication to excellence, you will gain direct access to competitive research opportunities, including work with PhD faculty. From independent research projects, faculty-led initiatives, and research collaborations with other natural science departments, you will leave your mark on the science of life while stewarding God's creation.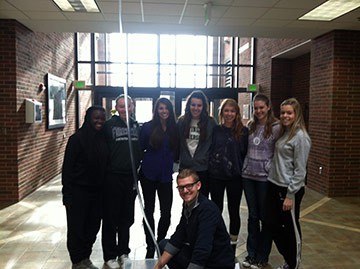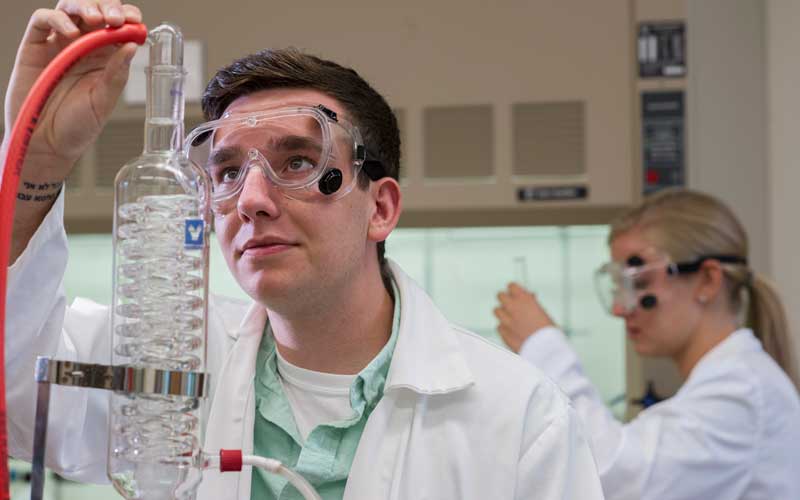 Internships and Real-World Learning
Internship opportunities are widely available for HU chemistry students. This field experience will provide an opportunity for you to apply theoretical knowledge in a practical setting and prepare for a future career. Additionally by the time you graduate, you will have over 400 hours of hands-on lab experience with our state-of-the-art equipment.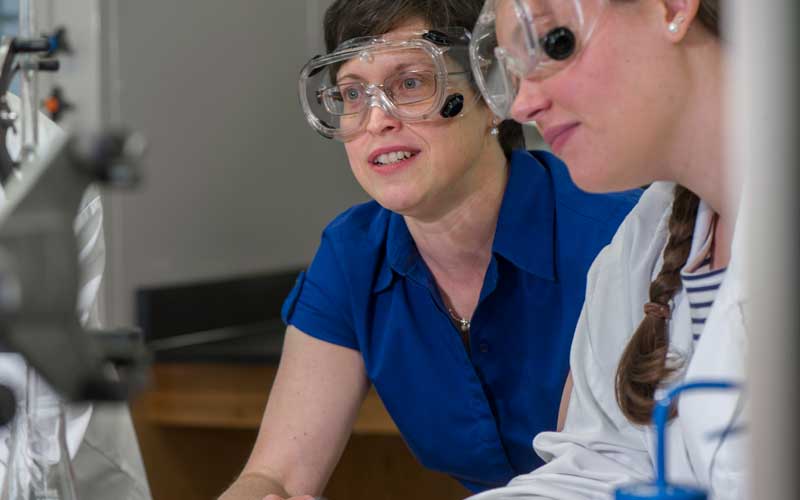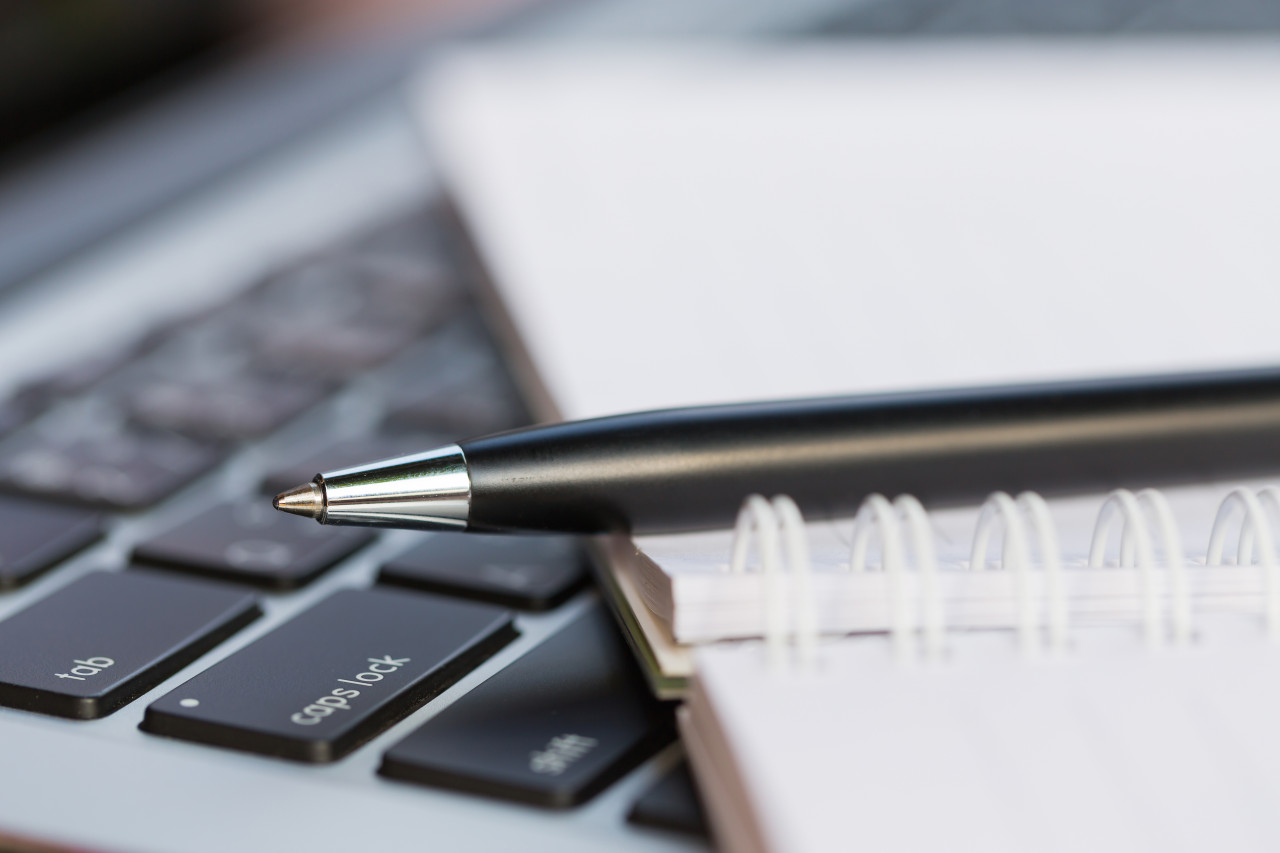 We want to expand your horizon to understand the world as God made it while also preparing you to step confidently into the next phase of your career. As a chemistry student, you'll learn how to keep a quality lab notebook, gain confidence in using lab instrumentation, and develop research techniques to set you up for graduate school or a professional career.
Dedicated Faculty and Staff