Digital Painting Class Caricaturizes Huntington Crew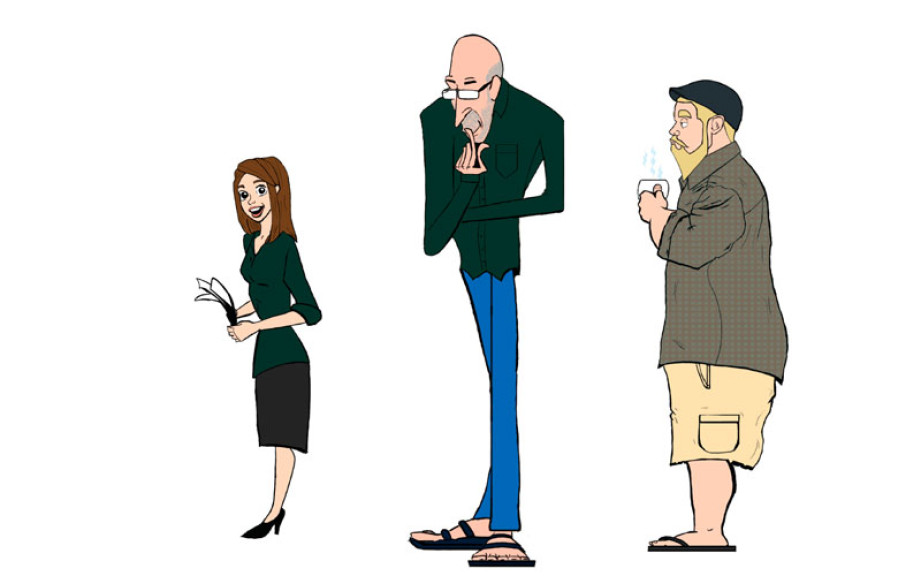 FOR RELEASE: Tuesday, March 21, 2017
For the eight weeks since the spring 2017 semester started, Huntington University Arizona's graphic design students have been studying a variety of subjects, from 3D sculpture to vector art to photo compositing…and in Daniel Sidler's Digital Drawing & Painting class, the students have been learning how to design dynamic, engaging characters, either from scratch or from existing people!
One project assigned to the class was to design caricatures of the core HUAZ staff (Jeff Berggren, Jamie SanFilippo, Phil Wilson, and Eric Luce) and paint them in Photoshop.
Sarah Wickenhauser's interpretation of the project (first) depicts the crew in a cartoony style, while Josiah Duka's (third) is a blend of stylized and realistic. Animation enthusiast Richard Sawyer's piece (middle) takes inspiration from classic and modern Disney character design styles.