Doughty to facilitate Next Indiana Campfires program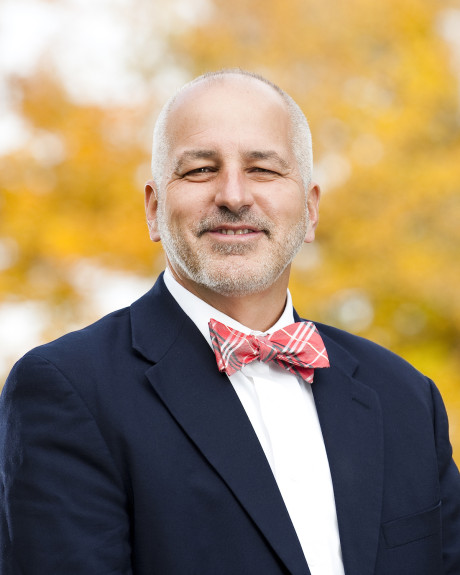 FOR RELEASE: Thursday, April 21, 2016
Dr. Del Doughty, associate dean for academic affairs and professor of English, has been selected as an Indiana Humanities scholar to facilitate the Next Indiana Campfires program.
Indiana Humanities is a statewide nonprofit organization located in Indianapolis, Ind. It is dedicated to promoting the public humanities through programs and grants. Doughty has been attending meetings for deans from the humanities around the state, and he was selected as one of about a half dozen humanities scholars to participate in the Next Indiana Campfires program. The program is a unique way to connect nature, literature and Indiana's Bicentennial.
"One of the things I love about Indiana Humanities is that the organization wants to reframe the way we think about the humanities," Doughty said. "We tend to think of history and literature as academic disciplines that individuals study. At IH, the emphasis is on the public humanities. In other words, the organization wants to push the idea that when a lot of people engage in the study of history and literature and so on, it can have a positive impact on shaping policy issues, like the environment and transportation and technology."
Seventeen outings will take place in Indiana's most diverse and beautiful landscapes. During each outing, humanities scholars like Doughty will lead participants through the landscape by foot, kayak or bike while stopping to read passages from works of Hoosier authors. Afterwards, participants will gather around a campfire to share a meal and discuss the connections between nature, literature and place.
"I have been interested in environmental issues for a long time, and so it's very satisfying to me to think that I will help connect fellow Hoosiers with some of the best Hoosier writing about nature from the past 200 years," Doughty said. "The fact that I will get to do it in some beautiful natural settings around the state is just icing on the cake."
Doughty has been working with the other scholars and the program director to select the readings for the programs. He will lead treks through Oliver's Woods, just north of Indianapolis, on May 11, and through Glacier's End Nature Preserve, just south of Indianapolis, on October 28.

For more information about Indiana Humanities' Next Indiana Campfires program, go to http://indianahumanities.org/programs/campfires.