Dr. Andersson Joins HU Arizona Team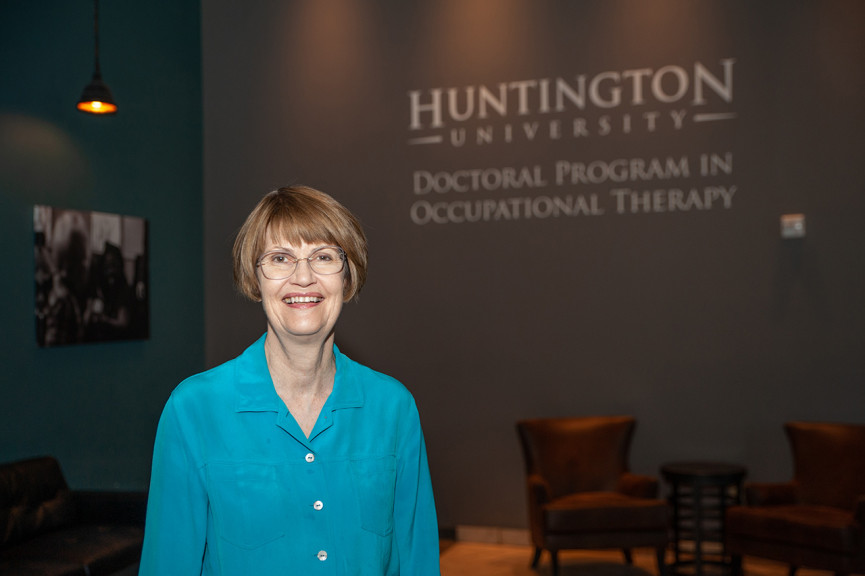 FOR RELEASE: Tuesday, February 11, 2020
Huntington University Arizona is pleased to announce that Evelyn Andersson, PhD, OTR/L, has joined the team as the program director in Arizona for Huntington University's Doctoral Program in Occupational Therapy.
Dr. Andersson brings 24 years of full-time practice as an occupational therapist and 14 years of full-time academic experience from several universities to the Huntington University Arizona team. In her role as occupational therapy faculty, Dr. Andersson has been involved in different formats of occupational therapy education such as entry-level master's, five-year bachelor's to master's, occupational assistant to occupational therapist bridge, post-professional master's and PhD programs in occupational therapy. She has taught in traditional classroom settings as well as online formats on many topics such as theory development, research methods, neuroscience, pediatrics, health and wellness and mentorship of research in master's and doctoral level occupational therapy programs. At her other university appointments Dr. Andersson has participated in preparing accreditation for occupational therapy programs and PhD program reviews. She has presented on a variety of pediatric and education related topics nationally and internationally.
"Being given the opportunity to develop and launch a new program is a dream job for me," said Dr. Andersson. "To do it with the support and Christian compassion of Huntington University is more than I ever could ask for!"
Dr. Andersson completed her initial occupational therapy and faculty education training at Munksjoskolan and Uppsala University, Sweden. She earned a post-professional master's degree in occupational therapy from Columbia University with a focus on administration and pediatrics, and her Doctor of Philosophy degree from Texas Woman's University. Dr. Andersson is currently serving as the president of the Arizona Occupational Therapy Association.
"The Phoenix metroplex is experiencing strong population growth, and the rural areas continue to be in need of occupational therapists," said Dr. Andersson of the role occupational therapy plays in Arizona. "Employers cannot find therapists to fill their positions. Arizona is going to continue to be a strong job market for occupational therapists."
Dr. Andersson has practiced in hospitals, clinics, home health, primary care, and school systems for pediatric, adult and aging populations both in Sweden and the United States. She is currently exploring wellness interventions using qigong, tai chi and yoga therapy with foci on trauma, aging and autism.
Huntington University is a comprehensive Christian college of the liberal arts offering graduate and undergraduate programs in more than 70 academic concentrations. U.S. News & World Report ranks Huntington among the best colleges in the Midwest, and Forbes.com has listed the university as one of America's Best Colleges. Additionally, Princeton Review has named the institution a "Best Midwestern College." Founded in 1897 by the Church of the United Brethren in Christ, Huntington University is located on a contemporary, lakeside campus in northeast Indiana. The non-profit university is a member of the Council for Christian Colleges and Universities (CCCU).