Eilers Coedits New Theology Anthology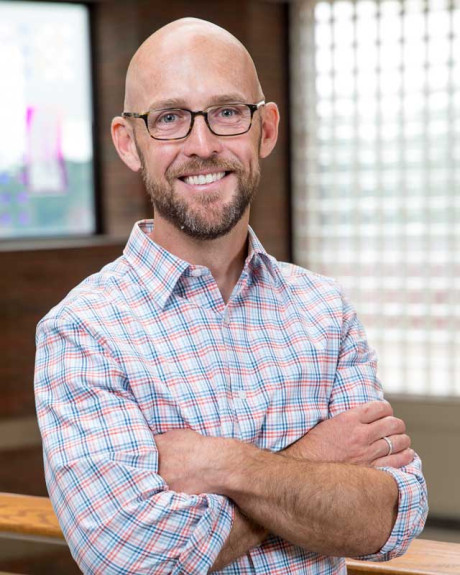 FOR RELEASE: Wednesday, August 14, 2019
The Rev. Dr. Kent Eilers, professor of theology at Huntington University, has officially published his latest book, "The Grammar of Grace: Readings from the Christian Tradition." Eilers coedited the anthology, which hit bookshelves in June 2019. Ashley Cocksworth and Anna Silvas were also coeditors.
"The Grammar of Grace" traces the history of Christianity with readings from authors, theologians, pastors and artists from every era and Christian tradition. Each reading focuses somehow on the intersection of day-to-day life and God's grace. The published book is the culmination of a nine-year process for Eilers.
"The first stage of the process was asking, 'If you're going to picture the Christian life, who do you listen to? Who do you sit down with?'" said Eilers. "We wanted to represent unheard and underrepresented Christian voices in all sectors, including women and voices from around the globe."
After deciding who would appear in the anthology, the editors sifted through each contributor's body of work to select an excerpt and wrote an introduction to each speaker to provide context. In the end, 96 selections made it into the final draft, with some selections including multiple readings.
Useful for classrooms and serious study, "The Grammar of Grace" is also for anyone who has an interest in the subject matter, regardless of theological background. Eilers and his coeditors wanted the anthology to be accessible to readers outside of academia.
"The Grammar of Grace: Readings from the Christian Tradition" is currently available for purchase from the publisher, Wipf and Stock Publishers, and on Amazon.