Exercise Science Students host Color Me FITT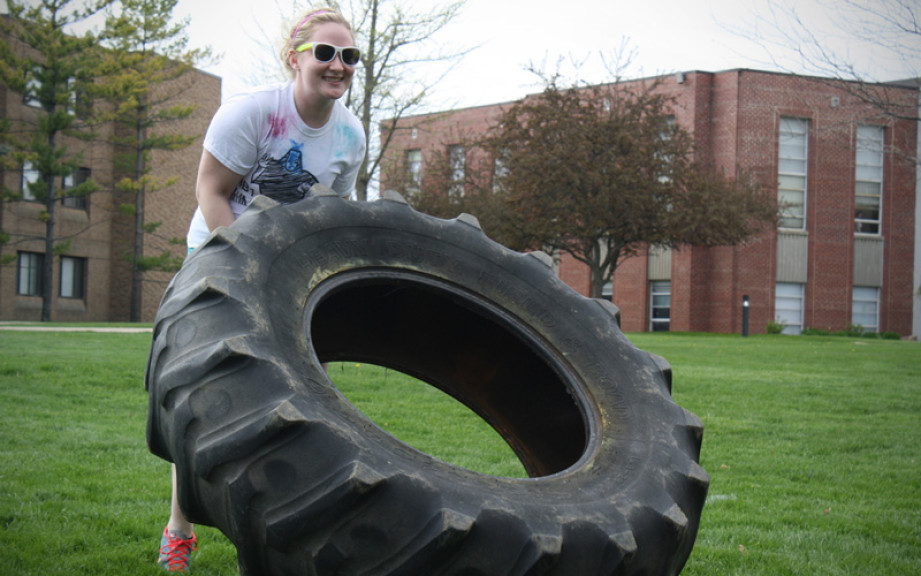 FOR RELEASE: Monday, May 4, 2015
The seniors in Huntington University's exercise science program hosted Color Me FITT on April 29 for students, faculty and staff.
The on-campus event featured color-run powder and fitness activities, including tire flipping, sack races and core-strengthening exercises. Participants also had opportunities to win prizes, including a 46-inch HDTV. This is the seventh year that exercise science students have offered event incorporating Frequency, Intensity, Time and Type (FITT), the backbone of an exercise science prescription.
Huntington University's Kinesiology and Sport Leadership Department, which encompasses the exercise science programs, prepares students for opportunities of service in public, private and commercial, community and non-profit, therapeutic, outdoor, campus, military, employee recreation, physical therapy, personal training, strength and conditioning, cardiac rehabilitation and sports ministry.