Five students recognized by history faculty for academic achievements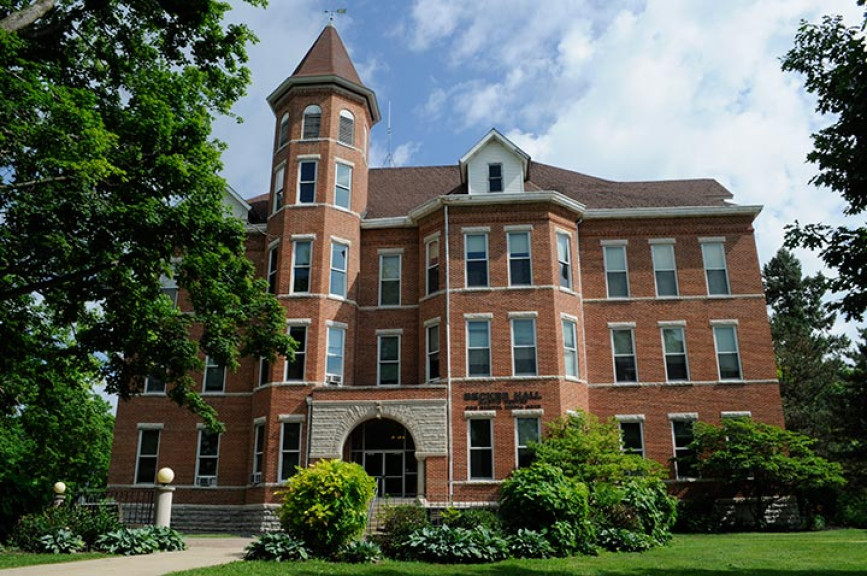 FOR RELEASE: Wednesday, June 5, 2013
HUNTINGTON, Ind. The Huntington University History Department faculty has honored five students for their academic prowess during the school year.

This year's winner of the S.G. Whittle Johnston Memorial Award is Andrew Wickersham, a senior history major from Huntington, Ind. The title of his paper is "Weimar Bavaria: Radicals and Reactionaries", which he wrote under the direction of Dr. Paul Michelson for his course "Modern Totalitarianism: Stalin and Hitler." Wickersham received a plaque and a cash award of $1,000.

The S.G. Whittle Johnston Memorial Award in History, now in its eighth year at the university, was established by a Huntington alum in honor of the alum's graduate school mentor. The award is to encourage upper level history students in their studies of history. The award goes to the junior or senior history major who submits the most outstanding work of original scholarship to the history department faculty.

Brad Barber, a 2013 political science and pre-law graduate from Peoria, Ill. and Josh McIntyre, senior history and political science major from Huntington, Ind. received the Jack P. Barlow Sr. History Book Prize based on their outstanding work in a seminar class required of all history majors. The recipients received $200 to be used for books for their personal libraries.

The Jack P. Barlow Sr. History Book Prize is made possible through the Ron Frank Memorial Endowment in History, a fund established in 1973 to honor the memory of Ron Frank, a Huntington history major who passed away during the spring semester of his senior year.

Jessi Emmert, a 2013 journalism and history graduate from Tallahassee, Fla., was awarded The Ron Frank Memorial Award for Outstanding Scholarship in History. The award is given to graduating history majors who graduate with the college's highest academic honor, summa cum laude (cumulative GPA of 3.85 or higher). The honor consists of a plaque and a cash award.