Funderburg Awarded Harold Snyder Fellowship by Au Sable Institute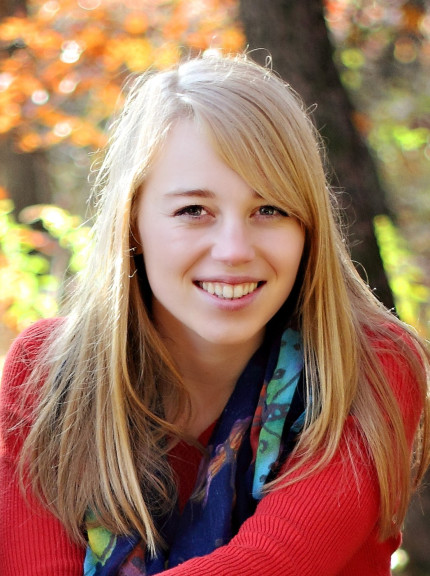 FOR RELEASE: Thursday, March 3, 2016
Huntington University student Adrienne Funderburg, a sophomore biology major from Demotte, Ind., recently won the Harold Snyder Fellowship from the Au Sable Institute of Environmental Studies.
The fellowship includes a $2,500 scholarship to go towards enrollment for two courses at Au Sable this year. Funderburg will be taking "Lake Ecology and Management" and "Wildlife Ecology" at Au Sable's Great Lakes campus in northern Michigan.
Funderburg first heard about the program from Dr. Collin Hobbs, assistant professor of biology, during academic advising. Classes from Au Sable apply toward an environmental science minor, which she was considering at the time.
"I decided to apply after feeling continually called to environmental science over last semester," Funderburg said. "I was really surprised and excited when I was notified that I had won the Harold Snyder Fellowship, but it's only recently started to sink in. I am extremely honored to receive the award. I look forward to making the most of this huge blessing and gaining a lot of knowledge and life experience through Au Sable."
To commemorate the vision, life and legacy of Au Sable founder Dr. Harold Snyder, two of his former students initiated the Harold Snyder Fellowship to provide an annual award of $2,500 toward courses at Au Sable. The Fellowship is given to one student each year who shows promise of developing the passion, vision and skill to do and teach science to others as an expression of Christian faith and as a commitment to serve and protect God's earth. Each year, only a single Snyder Fellowship is awarded to a student from one of Au Sable's 56 participating Christian colleges.
"It is a great honor for Huntington University that Adrienne would be chosen to receive this competitive fellowship," Hobbs said. "As all who know her can attest, Adrienne has a strong commitment to living out her faith through her passion for science and the stewardship of God's earth. I'm pleased to see her talents and interests recognized in this way."
To be eligible for the award, students must possess and provide a promising academic record, letters of recommendation and a statement explaining his or her own understanding and appreciation of the work of Harold Snyder and the Au Sable Institute and their hopes and desires for studying science as an act of appreciation for God's creation. Acceptance of the Harold Snyder Fellowship requires registration for and completion of a minimum of two courses in residence at Au Sable's Great Lakes Campus during the year in which the award is given.
The Au Sable Institute is a global community equipped with environmental knowledge, skills and ethics to faithfully and fearlessly pursue the Christian vision of a flourishing earth. It offers environmental science programs for students and adults of all ages: primary and secondary school, college, and graduate school. For more information, go to ausable.org.