Gray, Neuman honored by the Private Academic Library Network of Indiana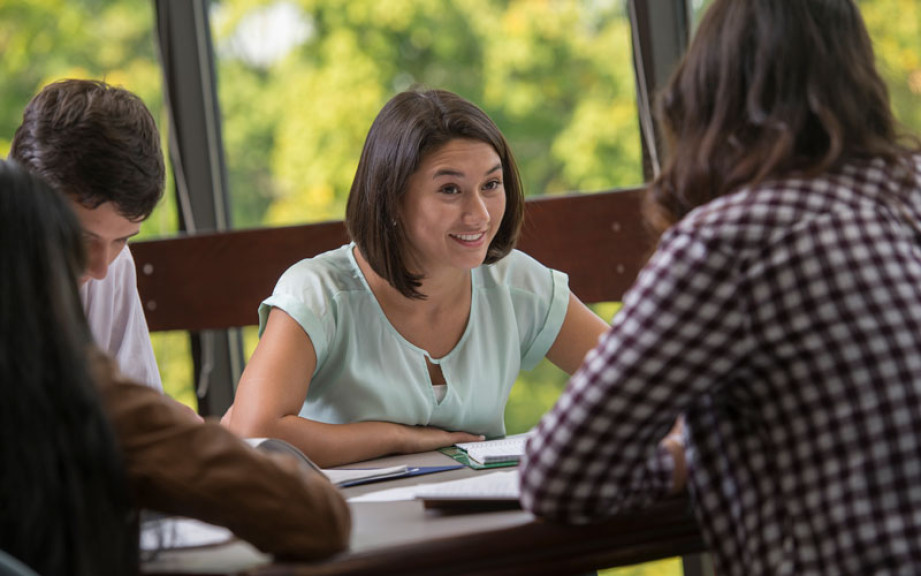 FOR RELEASE: Monday, June 12, 2017
Two of Huntington University's RichLyn Library librarians were honored by the Private Academic Library Network of Indiana (PALNI) for their work with the organization at PALNI's 25th anniversary celebration on May 24. The mission of the organization is to enhance the teaching and learning missions of private higher education in Indiana by optimizing resources and services while strengthening leadership and professional development.
Anita Gray, director of library services and assistant professor of library sciences, received the "Outstanding Achievement Award for Leadership in Deep Collaboration 2017" for her work chairing the Return on Investment Committee for PALNI.
"I appreciate PALNI's support of strengthening leadership and professional development skills and the opportunity of working with the other committee members to create a quality, affordable assessment plan and survey instrument that will assist PALNI libraries gather evidence of the value of the academic library," Gray said. "When we gather appropriate evidences, whether quantitative or qualitative, we will in turn be able to communicate to our stakeholders how our libraries contribute to the fulfilment of the mission of our institutions."
Randy Neuman, associate director of library services and assistant professor of library science, received a "Founding Member" award for his involvement in the founding and establishment of PALNI. He also received the "PALNI Hall of Fame Certification of Induction" in "Recognition of Outstanding Contributions to PALNI's Collaborative Efforts."
"It was an honor to be recognized for the past 25 years' involvement with PALNI," Neuman said. "The consortia is an ongoing benefit for the university in resource development and professional growth. PALNI has developed a model of sharing and cooperation that is vital for Huntington's faculty and students."
PALNI was instrumental in providing internet access to college campuses for the purpose of a shared online catalog. The organization is used as a model across the country for its collaborative work. To learn more about PALNI, visit www.palni.org.