History Department Honors Two Students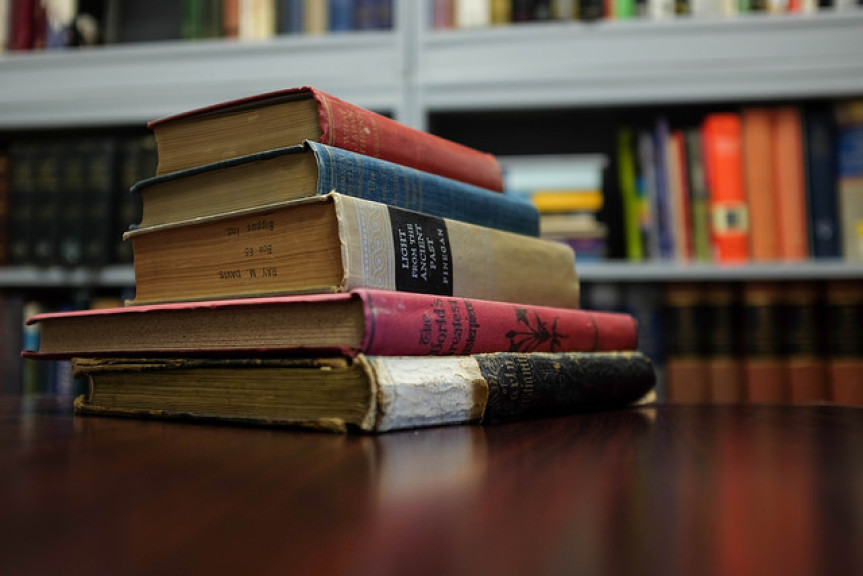 FOR RELEASE: Monday, May 21, 2018
The Huntington University Department of History and Political Science has announced the winners for the Barlow award and the Johnston award. Emily VanderBent, a junior history major and museum studies minor from Crete, Illinois, is the Spring 2018 recipient of the Jack P. Barlow, Sr. History Book Prize. Juliet Wilson, a sophomore political science and international & development studies major from Goshen, Indiana, is the recipient of the 2018 S.G. Whittle Johnston Memorial Award.
History Department Faculty selected VanderBent for the Barlow award based on her outstanding performance in HS 322, Seminar in Early Modern Europe. She received $250 to be used for books for her personal library.
"Emily has been consistently outstanding throughout the semester is a class full of vibrant, intelligent students. She is a young scholar with remarkable potential, and our department is thrilled to name her as this spring's Barlow Prize winner," stated Dr. Dwight Brautigam, department chair and professor.
Wilson's research paper was chosen for the Johnston award by a selection committee from among a pool of other nominations. The project, "Sexual Misconduct on College Campuses," was completed in the fall semester of 2017 under the supervision of Dr. Kate Brown, Professor of Political Science, in the course Contemporary U.S. Politics. The course examines current national policy debates and recent trends in national and state governance.
"Juliet's research covered both state and federal jurisdictions and delved deeply into case and statute law on the subject, which is very impressive for student research at the undergraduate level," said Brown.
The Barlow Prize is made possible by the Ron Frank Memorial Endowment in History, a fund established in 1973 to honor the memory of Ron Frank, a Huntington College history major who passed away during the spring semester of his senior year. Late Emeritus Professor Jack Barlow was instrumental in establishing and overseeing the fund; in the spring of 2005 the History Department decided to name this award in his honor. He and the other donors to the fund sincerely desire to provide financial assistance to history majors at Huntington University while also memorializing Ron Frank. They also wish to recognize outstanding history students at Huntington University, and the Barlow History Book Prize is one means of accomplishing that goal.
The S.G. Whittle Johnston Memorial Award honors the memory of S.G. Whittle Johnston, professor at University of Virginia and carries a cash award of $1,000 dollars. It is funded by the S.G. Whittle Johnston Memorial Award Fund, which was established by an HU alumnus and former faculty member to encourage students to strive for excellence in research in the fields of History and Political Science.