HU Announces Endowed Arts & Sciences Chairs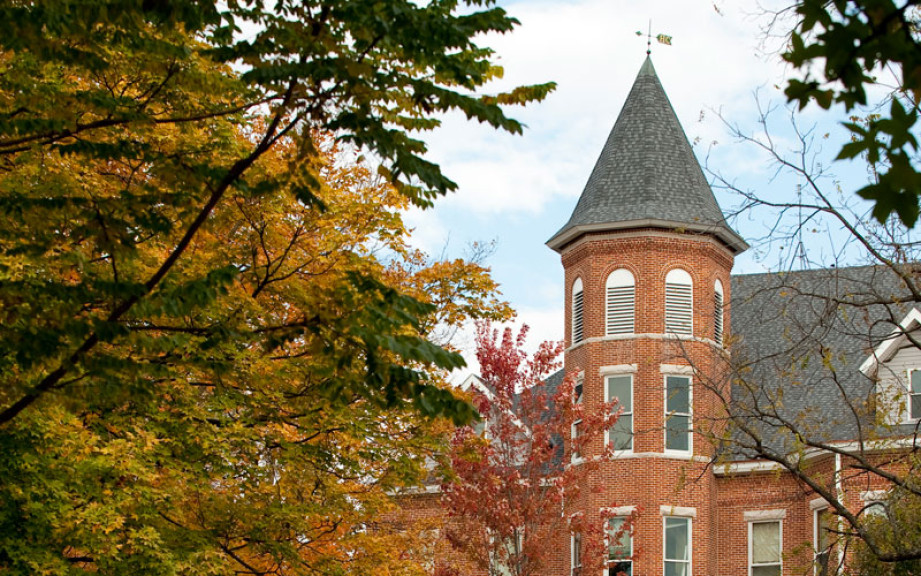 FOR RELEASE: Wednesday, May 18, 2016
Huntington University has announced the faculty appointments for the 2016-2019 Edwina Patton and Luke J. Peters Chairs in the Arts & Sciences.
Dr. Todd Martin, professor of English, was selected for the Edwina Patton Chair of Arts & Sciences. Among other projects, Martin will be spending two months at the Newberry Library where he will be studying the manuscripts of Katherine Mansfield, comparing the various versions of the stories. He received a research fellowship from the Newberry for this project, and he is pursuing a potential publisher for the final project, a compendium of Mansfield's writing process.
"There are many demands upon all faculty members: to be good advisors, mentors and teachers. The time and monetary support of the Edwina Patton Endowed Chair will allow me the opportunity to engage in the kind of scholarship often reserved for faculty at larger institutions—to travel to national archives and to participate in international conferences. These opportunities will make me a better teacher by making me more knowledgeable in my field; it makes me a better mentor as I guide students toward graduate school or a career, especially utilizing the contacts that I make; and it makes me a better advisor, one able to more clearly explain the value of courses," stated Martin.
Rebecca Coffman, professor of art, was selected for the Luke J. Peters Chair of Arts & Sciences. Coffman will continue her explorations in the aesthetics of functional pottery that creates a fusion of form and surface. This body of work will be focused on their purpose, forms, meanings and function.
"I am extremely honored by the appointment as the Luke J. Peters Chair. This position will provide the time and funding to further my creative research and development as a ceramic artist educator," said Coffman.
These endowed chairs were established to recognize the significant talents, accomplishments and leadership of members of the Huntington University faculty, and to support them in their teaching and research. Appointment to the chairs is a three-year award, carrying a reduced teaching load and annual professional development funds of $5,000 per year.
"The endowed Chairs of Arts & Sciences give professors Martin and Coffman an opportunity to deepen their scholarship and art. These resources will enable them to sharpen their teaching as well, and continue to make excellent contributions in the classroom and studio. I am so thankful to the Patton and Peters families for their generosity in establishing these endowed Chairs," stated Dr. Michael Wanous, vice president for academic affairs and dean of the faculty.